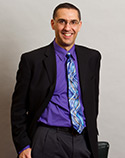 Dr Brian Zikmund-Fisher - Decision Scientist (USA)
Dr Zikmund-Fisher is Assistant Professor at the School of Public Health, Health Behaviour and Health Education at the University of Michegan. He is also the university's Research Assistant Professor in the Department of Internal Medicine (General Medicine). He directs the Internet Survey Lab at the UM Center for Bioethics and Social Sciences in Medicine (CBSSM), is a core faculty member of the UM Health Informatics program, and is affiliated with the UM Risk Science Center (UM-RSC), the UM Center for Health Communications Research (UM-CHCR) and the Ann Arbor VAMC HSR&D Center of Excellence. Dr Zikmund-Fisher also serves as an associate editor for the journal 'Medical Decision Making'.
http://www.sph.umich.edu/iscr/faculty/profile.cfm?uniqname=bzikmund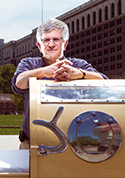 Dr Paul Offit - Infectious Diseases Specialist (USA)
Dr Paul Offit is chief of the Division of Infectious Diseases and Director of the Vaccine Education Centre, The Children's Hospital of Philadelphia. He is also the Maurice R. Hilleman Professor of Vaccinology and a Professor of Pediatrics at the University of Pennsylvania School of Medicine. He is the author of eight books, and co-inventor of the Rotavirus vaccine RotaTeq, estimated to save hundreds of thousands of lives worldwide every year.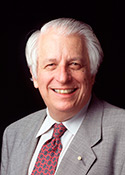 Sir Gustav Nossal - Immunologist (AUS)
Sir Gustav Nossal is a global super-star of immunology. Through his tenure at institutions such as the Royal Prince Alfred Hospital in Sydney, Stanford University in the US, the Pasteur Institute in Paris, and the Walter and Eliza Hall Institute of Medical Research in Melbourne, he has helped build the foundations of modern immunology. He has worked to improve global health through long-term involvement with the World Health Organization (WHO) and the Bill and Melinda Gates Foundation, most recently as Chairman of WHO's Global Programme for Vaccines and Immunisation and Chairman of the Gates Foundation's Discovery Expert Group. Sir Gustav was named Australian of the Year in 2000.
Australian Academy of Science: http://ni.unimelb.edu.au/about_us/welcome/sir_gustav_nossal_welcome

Professor Ingrid Scheffer - Dravet Syndrome (AUS)
Professor Ingrid Scheffer is a Paediatric Neurologist and Professor at the University of Melbourne and Florey Institute, initially trained at Great Ormond Street Hospital for Sick Children in London. Ingrid is helping to transform the diagnosis and treatment of epilepsy, a brain disorder characterised by seizures and other symptoms that can be extremely disruptive to the lives of people affected by it. One of her research specialities is understanding the genetic basis of Dravet Syndrome, a severe form of epilepsy that starts at the age of about six months.
http://www.austinmedicine.unimelb.edu.au/research/epilepsy/clinical-genetics.html

Professor Ian Frazer - Immunologist and HPV Specialist (AUS)
Professor Frazer is the Chief Executive Officer and Director of Research at the Translational Research Institute, based in Brisbane. Ian is famous for creating four vaccines, which prevent infection with the Human Papilloma Virus, common skin infections which are responsible for most cervical cancers. He has been honoured with many awards for his work, including the CSIRO Eureka Prize for Leadership in Science (2005), Australian of the Year (2006), Howard Florey Medal for Medical Research (2007), the Prime Minister's Prize for Science (2008), the Balzan Prize for Preventive Medicine (2008), the Australian Medical Association Gold Medal (2009) and elected Fellow of the esteemed Royal Society of London (2011).
http://www.tri.edu.au/index.php/about-tri/tri-staff/tri-executive

Dr Peter Fisher - Homeopathic Physician (UK)
Dr Peter Fisher is Clinical Director and Director of Research at the Royal London Hospital for Integrated Medicine, and Physician to Her Majesty The Queen. Peter is a member of the World Health Organisation's Expert Advisory Panel on Traditional and Complementary Medicine, and received the Albert Schweitzer Gold Medal of the Polish Academy of Medicine in 2007. He is also Editor-in-Chief of Homeopathy, published by Elsevier, the leading international scientific journal of homeopathy.
http://www.uclh.nhs.uk/OurServices/Consultants/Pages/DrPeterFisher.aspx

Dr Heidi Larson - Anthropologist ('rumour tracking')
Dr Heidi Larson is a senior lecturer at the London School of Hygiene and Tropical Medicine. She is an anthropologist who currently leads a team who is studying issues around public trust in vaccines and the implications for immunisation programmes and policies around the world. Dr Larson previously headed Global Communication for Immunization at UNICEF and Chaired the Advocacy Task Force for the Global Alliance for Vaccines and Immunization (GAVI).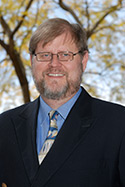 Associate Professor Julie Leask - Scientific Advisor (AUS)
A social scientist specialising in immunisation, Dr Julie Leask was the key advisor to the JABBED "Survey of Australian Attitudes to Vaccination" whilst also providing expert guidance in communication of immunisation issues. She is an Associate Professor at The University of Sydney, School of Public Health and Senior Research Fellow at the National Centre for Immunisation Research & Surveillance. Julie's research interests include immunisation controversies, psychological and sociological aspects of infectious diseases, risk communication, and the mass media.

You can follow Julie on Twitter @JulieLeask
http://sydney.edu.au/medicine/people/academics/profiles/juliel3.php