Meet the Cast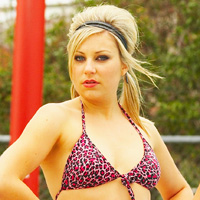 Kate Jenkinson
Kate graduated from WAAPA in 2004 winning the Nigel Rideout Award and has since been in constant demand for drama and comedy on both stage and screen.

In 2005 Kate was nominated for the Best Newcomer Award for her role as Julia in Black Swan s production of Zastrozzi and was a regular on the TV comedy series The Wedge from 2005 to 2007.

She appeared on Thank God You re Here in 2006 and 2007 as well as Forgotten Cities a new pilot for Working Dog. In 2007 Kate also worked on Shaun Micallef s comedy Newstopia and had a lead guest role on the Channel 9 drama series Canal Road.

Discover the hilarious misadventures of Jennie Cragg - a smart, endearing teenage bogan.

Relive all your favourite Bogan Pride moments with Jennie Cragg's Boonelg High Yearbook.