Bollywood Films on SBS
During the month of June, SBS will screen a Bollywood film every Saturday night after an episode of Bollywood Star. Mark these in your calendar!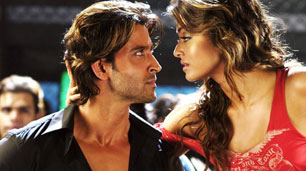 Dhoom 2
June 2, 2012 @ 8:30pm
on SBS ONE
In the second instalment of the Dhoom series, Jai (Abhishek Bachchan) and Ali (Uday Chopra) are back as the buddy cops on their toughest job so far. "Mr A" (Hrithik Roshan) is an international thief who has planned to steal a priceless artefact in Mumbai. Aishwarya Rai Bachchan also stars.
Read the full synopsis at
SBS Film
.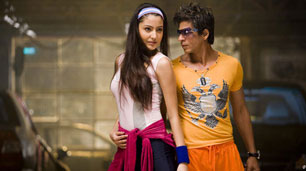 Rab ne Bana Di Jodi
June 9, 2012 @ 8:30pm
on SBS ONE
Surinder Sahni (Shahrukh Khan) falls in love with Taani (Anushka Sharma), a flamboyant, fun-loving, vivacious girl, until unforeseen circumstances changes it all and brings them together.
Read the full synopsis at
SBS Film
.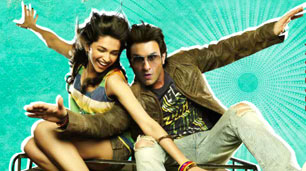 Love Aaj Kal
June 16, 2012 @ 8:30pm
on SBS ONE
Jai and Meera are a modern-day couple living in London. They are very happy together but do not believe in tying each other down. So when life pulls them in different directions, they decide to go with the flow.
Watch the
trailer
.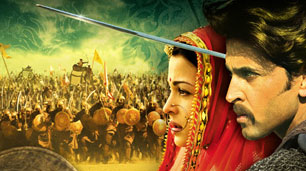 Jodhaa Akbar
June 23, 2012 @ 8:30pm
on SBS ONE
Ashutosh Gowariker's
Jodhaa Akbar
is the story of the greatest Mughal emperor that ruled Hindustan (now India), Jalaluddin Mohammad Akbar, and the fiery young Rajput princess, Jodhaa.
Watch the
trailer
.
Bollywood Star Radio is Live!
Non-stop Bollywood hits streaming online, digital radio and via your mobile with SBS Bollywood Star Radio.

Listen now!

Join the Community
Facebook



Share the Bollywood Star experience with a community of likeminded fans.
facebook.com/BollywoodStarSBS

Twitter


Take part in the conversation happening around this exciting new show.
twitter.com/BollyStarSBS

Pinterest


Be inspired by the array of Bollywood photos we've unearthed; from food and fashion to vintage Bollywood posters and travel pics.
pinterest.com/bollywoodstar

Only one Australian can walk away with a role in legendary director Mahesh Bhatt's next film - who will it be?

Celebrate the glitz & glam with the official album, including all 42 songs from Europe's favourite TV show!