Drama
SBS has an honourable tradition of commissioning daring and distinct drama that is both captivating and provocative.
We're looking for unique ideas that reflect our SBS charter and explore multiculturalism and diversity in ways we've rarely seen on Australian television.
Although we don't have specific genre requirements, we prefer contemporary Australian stories and want cross-platform event drama that promotes social cohesion, sustains 4 hours of television, and instantly generates water cooler conversation.
We encourage bold content producers to think outside the box – to focus on ways to provoke with purpose, push boundaries, surprise an audience, and inspire positive change.
Our flagship 4 x 1 hour dramas include:


Short Form Web Series
We pride ourselves on having a strong reputation for identifying and developing emerging talent for television. Our short form web series was launched specifically as a format to foster the next generation of Australian TV talent.
As with our 4 x 1 drama we're looking for fresh, fearless, purposeful narratives that speak to SBS charter and depict a diverse, contemporary Australia. Ideas need to sustain 7-10 episodes x (approximately) 10 minutes in duration.
Made for SBS On Demand, Homecoming Queens, a semi-autobiographical dramedy premiered in March 2018 as our inaugural short form web series.
If you've not worked in television drama and comedy before please ensure you have an experienced television producer attached.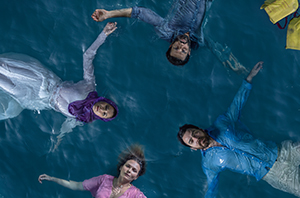 Safe Harbour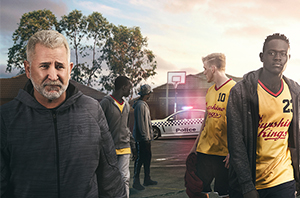 Sunshine
Diversity Talent Escalator
SBS and the screen agencies are collaborating to fund a new Diversity Talent Escalator to secure genuine, flexible, on-the-job, paid learning and immersion for emerging screen practitioners from diverse backgrounds on all SBS commissioned programs including documentary, factual entertainment, food, comedy and/or drama programs.
Aside from practical training, the scheme will provide vital networking opportunities, hands-on experience/credit, and increase the chance of securing further work with other companies in the screen sector.
To find out more, contact your Commissioning Editor.