SBS Research Reports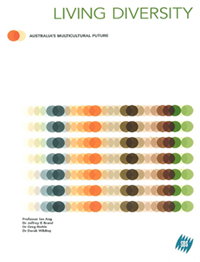 Living Diversity: Australia's Multicultural Future (2002)
In 2001, SBS sought to 'take the temperature' of multicultural Australia through research. Not long after the S11 events in the US changed much reporting about diversity, a quantitative study was conducted based on a 90 part telephone survey with 1,437 Australians (including representative samples of Lebanese, Somali, Filipino, Greek and Vietnamese Australians) analysed along with focus groups of Indigenous Australians. The results, published as Living Diversity, revealed a set of positive attitudes towards Australian diversity, with regular, normalised intercultural exchange (termed 'everyday cosmopolitanism' by the report). Issues of identity and belonging, however, meant that Australian multiculturalism was 'unfinished business'.
LINK TO RESEARCH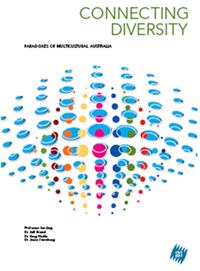 Connecting Diversity: Paradoxes of Multicultural Australia (2006)
Cultural diversity has become mainstream for younger Australians, particularly second- and third-generation Australians, in a way that differs radically from the experiences of their parents' or grandparents'. The multiculturalism embraced by younger people is based on intercultural connection, not separate communities, although there is endorsement for the freedom to maintain one's cultural heritage and language. One of the opportunities raised by this study is to deepen our national understanding of diversity, and that means embracing the complexities, the paradoxes and the apparent contradictions revealed in this research.
LINK TO RESEARCH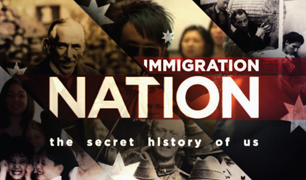 Immigration Nation research
This research conducted by The Ipsos Mackay Report, Australia's longest running and only continuous program of qualitative social research, aims to better inform the debate about immigration in this country – long a political hotbed of views. Apart from providing a historical perspective on attitudes towards immigration, the research also provides a deeper understanding of the range and complexity of attitudes towards immigration in the Australian community and the perspectives and experiences of Australians from diverse migrant backgrounds.

LINK TO RESEARCH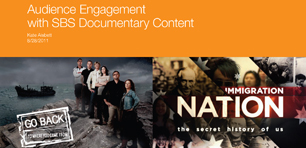 SBS Documentary Audience and Industry Engagement Research
Australian audiences reacted strongly to SBS's two flagship documentary series for 2011 – Immigration Nation and Go Back To Where You Came From. Research conducted by Entertainment Insights shows the series filled a knowledge gap for Australian audiences and provoked reflection on Australian attitudes towards new arrivals to our shores.
LINK TO RESEARCH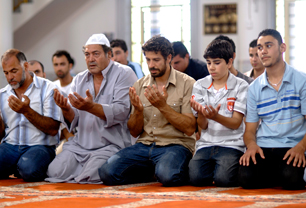 SBS Drama Audience and Industry Engagement Research
The cultural diversity messages of the case study programs,
East West 101
and
The Circuit
, were seen as potent and necessary. The stories and the multicultural content were key elements in capturing many of the participants' engagement with the program. Both programs were recognised as presenting a different and more balanced perspective on Muslim and Indigenous issues, perspectives perceived to be largely absent from our commercial screens. People reported that the programs made them think about issues more deeply than they did previously.
About the SBS CQ Forum
SBS CQ is a forum series and online resource around media practice, particularly as it relates to Australian cultural diversity. CQ draws on research, commentary and a range of views to take debates further around the ways media reflect, shape and interpret our society.

This special debate – the third in the series – is hosted by award-winning journalist Stan Grant, and poses the question:
Who should tell Indigenous stories?
Guests state that the media fails to cover Indigenous issues in any depth, or that it only focuses on conflict and negativity. The forum discusses how any negative portrayal of Indigenous stories in the media can shape society and affect public policy.

CQ is also an online resource for media students, practitioners and researchers, providing a space for recent research aligned with the topics we cover. Feel free to comment, https://twitter.com/SBS_CQ contribute or contact us: email david.melzer@sbs.com.au
Read More