Series Overview
The
Food Investigators DVD
will available in the
SBS Shop
from October 21.
Hospital doctor, actor and healthy eating enthusiast Dr Renee Lim is a woman with a mission. From domestic kitchens to high tech factories, from farmers markets to supermarkets, she's out and about finding exactly what Australians are eating.
Assisted by food scientist-turned-stand-up comedian Joe Avati and a team of top dieticians, the Food Investigators will use cutting edge science to take us through food debates, health scares and uncover exactly how our food is made.
Confused by labels? Lite, natural? What they say isn't always what they mean. We'll have an insiders' guide to deconstructing the information on the packet. Plus our investigators will be looking at common misconceptions: why processed is sometimes better than fresh. When frozen is sometimes the best option.
Do you always walk the same route round the supermarket? Can you always find exactly what you want? We'll be finding out the science behind your shopping experience.
Can what you eat help you get a good night's sleep? Does eating like our ancestors improve our health? Is soup the answer to Australia's obesity crisis? Our teams of volunteers will trial the latest thinking in diets and report back.
And the staples in your cupboard - eggs, bread, milk. The choice is now bewildering, so how do you choose? Our experts will be able to help you through the maze.
Food Investigators will investigate the food on our plates, revealing the facts behind the food we eat that will surprise you, shock you, and definitely affect your appetite.

Dr Renee Lim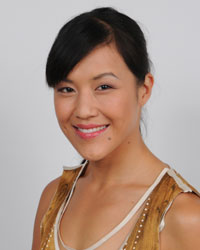 Renee is a dynamic doctor who enjoys mixing medicine with her acting career and talent for dancing. Like many children of Chinese migrants, Renee was encouraged by her parents to take up Law or Medicine. She obeyed and wasn't too keen at first but with time Renee has developed a deep commitment to her profession as a doctor on the front line. She cares about the role of nutrition and diet in preventing illness and sees the results of alcohol abuse and dietary-related illnesses in her work every day.

Renee practices what she preaches and doesn't drink but she loves food and has boundless energy and enthusiasm for life!

She graduated in 2001 from the University of New South Wales and began her medical career at the Prince of Wales Hospital. Her particular interests are psychology, pediatrics and palliative care and she works regularly in the Emergency departments of most Sydney hospitals.

Renee keeps her schedule loose so that she can fit all these different elements into her life and keep a balance. She believes that Food Detectives could make a real difference to people's health and attitudes and is very keen to be involved.

Her recent acting credits include East West 101 Series 1 & upcoming Series 2 and All Saints.

Joe Avati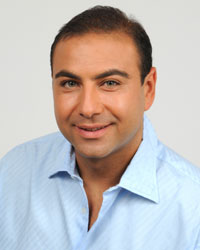 Italo-Australian comedian Joe Avati keeps audiences laughing all over the world with his true-to-life observations about living in multicultural Australia.

As one of the country's most loved comedians, Joe was drawing crowds of 1,000 per night at only 24 years of age and, at the age of 27, was selling out stadiums all over the world. With fans all over the world from Montreal in Canada, to Woking in England, with Joe's spot-on delivery and classic hand gestures, he is constant demand to return to these countries with daily emails from fans from all corners of the globe.

It all began when Joe couldn't help but tell jokes to his peers during breaks at University. A combination of the pride for his Italian/Australian heritage, plus the constant laughs and enjoyment his family provided gave birth to a rising talent in comedy.

In between entertaining friends and relatives, Joe graduated with a food science degree and went on to invent the honey-nougat flavoured Magnum ice-cream!

Joe's quick rise to fame kick-started when he downloaded one of his routines, "Nonno's Car Accident" onto the Napster back in the year 2000. Since then, word about Joe in North America – particularly in Canada - hasn't stopped since.

After touring three times in Canada, playing at the International Comedy Festival in Montreal and touring twice around the States with his one-man show, Joe has been dubbed "The Italian Seinfeld" by North American media for his observational style and spot-on delivery. Joe has also been credited with pioneering ethnic/multicultural comedy around the world – a tag of high-esteem that Joe takes seriously, and is proud of.

He has been asked to visit two former Canadian Prime Ministers (Jean Chretien and Paul Martin), sells out large theatres and stadiums in mere minutes, and also has three DVD's and six comedy albums to his credit – two of which went to number one on the HMV comedy charts in Canada.

In 2007, Joe was one of the creators of comedy group IL DAGO which – along with comedians George Kapiniaris, Simon Palomares and Nish - sold out shows all over the country to no less than 60,000 participants, making it the most popular comedy show of the year. IL DAGO went on to win Most Outstanding Club Act of the Year, and Best Comedy at the 2007 ACE Awards in Sydney (Australian Club Entertainment Awards). Due to popular demand, IL DAGO ran for it's second year in 2008.

Also in 2008, Joe embarked on his fourth national tour of Canada, selling out shows all over the Great White North.

Visit Joe's website at www.joeavati.com

Geraldine Georgeou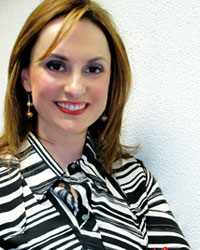 Geraldine Georgeou has a Bachelor of Science and Masters of Science from the University of Wollongong and works as a dietitian in fulltime private practice at clinics in Kogarah, Macquarie St Sydney and Randwick. Geraldine has been a practising dietitian for over ten years. She writes for a range of magazines & has appeared on Channel Seven's "Sunrise" and on 2UE radio's health show with Dr James Wright.

She has a special interest in Weight Management extending to polycystic ovary disease, fertility, menopause, insulin resistance and diabetes. In addition, Ms Georgeou has extensive experience in bowel health issues due to her time as a Gastroenterology Dietitian at The Prince of Wales Hospital in Sydney. She is also spokesperson for the Coeliac Society and the Gut Foundation.

Geraldine is a regular presenter on Channel 7's Today Tonight, Sunrise, A Current Affair and Channel 9's Today Show. Guest appearances on other TV shows include Mornings with Kerrie-Anne, Fresh TV, A Current Affair, New Dimensions, and nightly news broadcasts across all three commercial networks as well as the ABC and SBS.

Geraldine is driven to deliver credible, evidenced-based nutritional information that is practical for all Australians.

Visit Geraldine's website at www.designerdiets.com.au


Hanan Saleh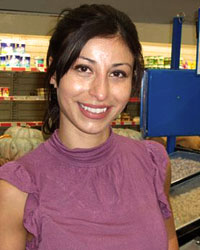 Hanan Saleh graduated from the University of Sydney with a Bachelor of Advanced Science (Nutrition) with Honours Class I and commenced work as an accredited practising dietitian at the St George Hospital, Kogarah. One of her main passions is paediatrics and the growing problem of obesity in children.

She provides up-to-date nutritional advice to all her clients at the Food Doctor Clinic in Sydney and is also up on exercise and fitness. Over the past three years, she has seen many patients who suffer from obesity and diabetes.

She believes the key to a successful life is building a healthy one but that doesn't necessarily mean anyone should miss out on the good things in life. She sometimes says to her clients, "If you can exercise it off, enjoy!" It's all about balance and knowing that there's always a price to pay when you opt for an unhealthy treat. She's cheeky, charming and knows how to demystify the supermarket labels to help her patients change habits of a lifetime.

Hanan knows all about Halal food as she is a practising Muslim. Her favourite dish is Indian dahl!

Visit Hanan's website at www.thefooddoctor.com.au

Visit the SBS Shop online for DVDs and downloads of the programs you love.

Visit the SBS Shop online for fascinating books and inspiring cookbooks perfect for home and as gifts.