>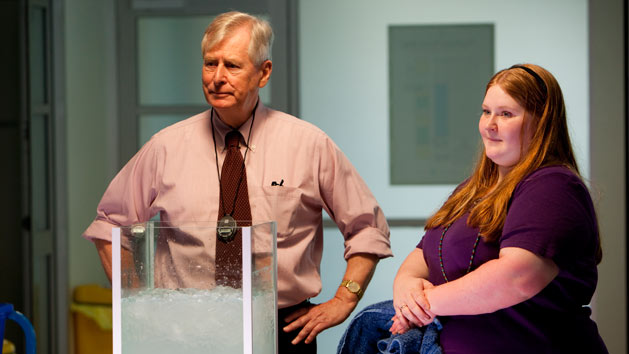 Watch the RiAus-The Silent Epidemic event

For immediate advice or support call Lifeline on 13 1 1 14 or Kids Helpline on 1800 55 1800. For information, advice and referral on mental illness, including self-injury behaviour, contact the SANE Helpline on 1800 18 SANE (7263) go online via sane.org

In 2008 Professor Graham Martin conducted The Australian National Epidemiological Study of Self-Injury. Hidden behind the phone, a sample of 12,006 people spoke frankly about a practice that had often taken over their lives.

Peaking in teenagers and young adults, the alarming results of the study showed that 1.1 per cent of the Australian population in the four weeks before the phone conversation and 8 per cent of the population in their lifetime, had engaged in deliberate self-injury.

The Silent Epidemic delves into the scientific and socially misunderstood world of self-injury, shedding a light on the groundbreaking scientific research that could help the 200,000 Australians who are currently engaging in self-injury behaviour.

With their international counterparts, the Australian scientific community has been galvanised in their quest for understanding by statistics that indicate that there is an unrecognised epidemic of self-injury behaviour in young people in the Western world.

The Silent Epidemic follows Australia's leading mental health experts on their pioneering quest for answers and through the extraordinary personal stories of three young Australians with first-hand experience of self-injury, reveals the neurological processes that could help explain this often misunderstood behaviour.

This is also a story of hope, as scientists and advocates from around the world offer illuminating scientific insight into a behaviour that can also signal a person's craving to survive.

Visually striking and enlightening The Silent Epidemic challenges the conventional documentary science narrative by interweaving ground-breaking scientific experiments and research with the personal journeys of young Australians desperate to overcome their self-injury behaviour.

Sign up
Love docos?
The SBS Documentary newsletter keeps you up to date with the best documentaries from around the world and Australia - all coming up on SBS.


More...
Science news
Find the latest science and technology news at SBS World News Australia.

More...

How can animal intelligence be measured & what does it teach us about ourselves and our world?

Two fascinating series' about our life stages and what it means to be a man or woman in Australian society.