The Cardamones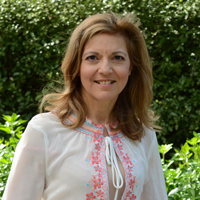 Josie Cardamone
Josephine grew up in a household of sisters, but since getting married and having children, has had to cope with a house full of boys. She finds it frustrating, confusing and sometimes exasperating.

Josephine is a very caring and pragmatic woman. She worries about her sons but knows they are reaching ages when they will make their own choices. Right now she has to learn to trust that they will find their own directions, but that's not easy for any mother. She has a natural urge to keep the boys under her wings, but she knows it's time to start to let go.

She runs the house very efficiently, providing a home for her three boys and husband.The sheer volume of cooking, cleaning and caring can get her down. At the same time as running the home she is also a part-time cosmetics sales person in Myer, which only adds to her load. Josephine's greatest outlet is exercise. She walks or goes to the gym most days. She finds it's a great stress relief.

Her upcoming 50th birthday has given Josephine a lot to think about – she knows she has to prepare to live in an adult home rather than a kids' one but is looking forward to having more time for her and Angelo.

She is also looking forward to having daughters-in-law one day and hopes she will be a great mother-in-law.

Family Ties Interactive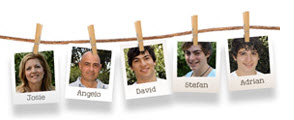 Get to know the Cardamones … as they show us how well they really know each other.
Go to videos
Read More
In Language
Have your say about The Family in your language with SBS Radio.


Read More
Next On
Episode 8 : What are You Going to Do?
Thursday 12 January 2012, 8:30PM
Stefan's year 12 results are due, with university offers not far behind. Angelo and Josie seem more uptight than he is, but is this just...
Read More