The Cardamones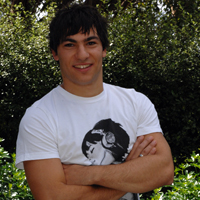 David Cardamone
The whole family sees David as driven, responsible and the high achiever of the three boys. He is studying architecture, works part-time, plays football and has a steady girlfriend Jess. But are these high expectations too much for David?

David fights with his brothers, especially when he feels they are not pulling their weight. He sometimes feels unsure of his career choice. He believes that life does not come easy to him and that he has to work hard at everything. And his biggest frustration is that he is not allowed to sleep in the same room as Jess when she stays over.

David says he likes to do well in whatever he does and feels let down if he doesn't. He believes that studying is something he can control and work at.

Ultimately David is a caring soul, and likes to help his parents and support his brothers in any way he can.
Family Ties Interactive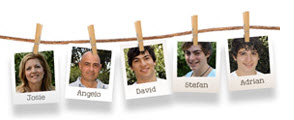 Get to know the Cardamones … as they show us how well they really know each other.
Go to videos
Read More
In Language
Have your say about The Family in your language with SBS Radio.


Read More
Next On
Episode 8 : What are You Going to Do?
Thursday 12 January 2012, 8:30PM
Stefan's year 12 results are due, with university offers not far behind. Angelo and Josie seem more uptight than he is, but is this just...
Read More