The Cardamones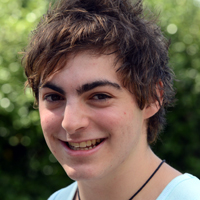 Stefan Cardamone
Stefan may well be the classic middle child. He doesn't feel the pressure of expectation that David does, and he escapes the attentions that Adrian gets as the youngest son. He is creative and loves '80s music, his guitar and football. He claims to be the most laid back of the boys … and he's probably right.

Stefan is in Year 12 and has a big decision to make about whether he will pursue university, a trade or take a year off and do some travelling - first he has to face up to his results and everyone is worried about how he'll go. He hasn't focused entirely on his schoolwork, preferring what he calls a more balanced life.

Stefan is funny, outgoing and the most mischievous of the boys – he has been in trouble with his parents in the past. He is quick to joke and moves on fast from arguments. He has a fun loving side that sometimes can come across as though he doesn't care, but deep down it's clear he does care about the whole family.

Stefan is going to Phillip Island for schoolies and knows he will have to call home each day. He is also learning to drive.
Family Ties Interactive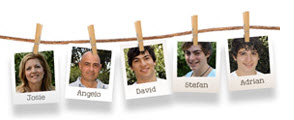 Get to know the Cardamones … as they show us how well they really know each other.
Go to videos
Read More
In Language
Have your say about The Family in your language with SBS Radio.


Read More
Next On
Episode 8 : What are You Going to Do?
Thursday 12 January 2012, 8:30PM
Stefan's year 12 results are due, with university offers not far behind. Angelo and Josie seem more uptight than he is, but is this just...
Read More