The Cardamones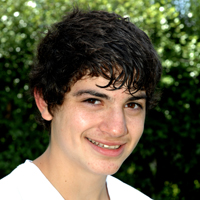 Adrian Cardamone
Adrian is probably the most self confident of the boys. Whether that's his personality or a product of being the youngest is hard to know. He spends a lot of time watching family dynamics. He likes to act as the commentator of the family and pitches in with cheeky comments that sometimes relieve the tension but can also inflame it.

Adrian is thoughtful and has a very open relationship with Angelo, they are quite affectionate. He feels lucky to have big brothers who he often goes to for advice, but he does sometimes withdraw. Adrian says he doesn't like arguments and retreats to the piano when he is angry. He is quite talented musically.

Adrian also loves sport and playing on his PlayStation. He likes having his friends over and is hoping to find a girlfriend soon.
Family Ties Interactive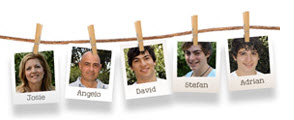 Get to know the Cardamones … as they show us how well they really know each other.
Go to videos
Read More
In Language
Have your say about The Family in your language with SBS Radio.


Read More
Next On
Episode 8 : What are You Going to Do?
Thursday 12 January 2012, 8:30PM
Stefan's year 12 results are due, with university offers not far behind. Angelo and Josie seem more uptight than he is, but is this just...
Read More