The Cardamones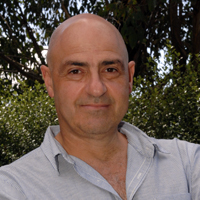 Angelo Cardamone
Angelo is proud of where he has got to in life. He's been married for 25 years, has three great sons, and a real family home. It's a long way from his tough start. He grew up working class Fitzroy, Melbourne in a very traditional Italian home … few friends, few luxuries, little freedom and a father that ruled with an iron fist. Life for his kids is very different, and that can be hard for Angelo to understand. If anyone is a product of their upbringing, it's Angelo.

He is very proud of his sons David, Stefan and Adrian. He is learning to be more open with them (something he never had with his Dad), but he does worry for their future in what he sees as a very material world. He wants them to do well, but he wants them to earn it. He wants them to be well behaved, but knows they get up to no good just as he did when he was young. In a way he has to accept that he has created a very different life for his kids, and their outlook is different to his own.

Angelo works for a concrete company. He is a quiet man and lets Josephine run the house, although when he feels strongly about something, he will put his foot down. He is definitely the stricter parent.

Angelo describes himself as content and is looking forward to seeing his sons mature and start their own independent lives.
Family Ties Interactive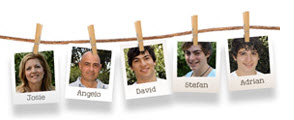 Get to know the Cardamones … as they show us how well they really know each other.
Go to videos
Read More
In Language
Have your say about The Family in your language with SBS Radio.


Read More
Next On
Episode 8 : What are You Going to Do?
Thursday 12 January 2012, 8:30PM
Stefan's year 12 results are due, with university offers not far behind. Angelo and Josie seem more uptight than he is, but is this just...
Read More