(three-part miniseries)
8.30pm, Sunday 12, 19 and 26 January on SBS ONE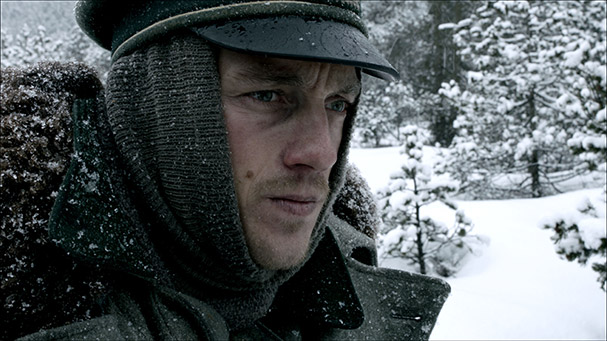 This three-part German fictionalised mini-series tells the story of five young friends, eager to become heroes, who were separated during WWII. Level-headed, highly decorated officer Wilhelm is off to the eastern front with his younger brother Friedhelm – a sensitive dreamer more interested in literature than warfare. Deeply in love with Wilhelm is Charlotte, a young nurse who looks forward to serving in the Wehrmacht, also on the eastern front. While Greta is a talented singer who longs to become another Marlene Dietrich, her Jewish boyfriend Viktor still cannot convince his parents to leave Germany.
Valour and courage come to the fore, but also betrayal – of values, beliefs, humanity. From the Eastern front to the Nazi concentration camps in occupied Poland, and an emotional finale in bomb-ravaged Berlin, Generation War follows the friends in an adventure that will change the face of Europe, and will forever change them as well.
Generation War was produced by TeamWorx for German public broadcaster ZDF and has generated some debate across Europe. The mini-series aired in Germany in March 2013 to critical acclaim, attracting huge audience ratings of 7.6 million. It was broadcast by Poland's national broadcaster TVP1 to an audience of 3.7 million and has also since aired in Sweden and Ireland. BBC 2 will broadcast Generation War in 2014. The broadcast rights for Generation War have been sold in over 60 countries.