Videos
Richard Roxburgh has made his name playing complicated characters, but knows little of the players in his own past. Richard discovers his family's footprints in an unexpected corner of the world in the new Australian series of Who Do You Think You Are? Learning of two ancestors caught up in the bloody battle over slavery, Richard's journey takes him first to Trinidad and Tobago, and then to Jamaica. Only knowing of Scottish and Irish heritage, Richard is surprised to learn of the conflicting impact his ancestors have had over these communities and the slave trade in the 1800's. (Commissioned by SBS) (Documentary) PG CC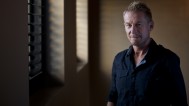 Richard Roxburgh has made his name playing complicated characters, but knows little of the players in his own past. Richard discovers his family's footprints in an unexpected corner of the world in the new Australian series of Who Do You Think You Are? Learning of two ancestors caught up in the bloody battle over slavery, Richard's journey takes him first to Trinidad and Tobago, and then to Jamaica. Only knowing of Scottish and Irish heritage, Richard is surprised to learn of the conflicting impact his ancestors have had over these communities and the slave trade in the 1800's. (Commissioned by SBS) (Documentary) PG CC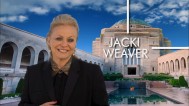 Jacki Weaver - Actress Jacki Weaver has one of the most successful careers in the history of Australian stage and screen. Ever since Jacki became a grandmother, she has had a burning ambition to find out about her beloved father's biological mother. In the new Australian series of Who Do You Think You Are? Jacki uncovers a family secret that has been buried in shame. (Commissioned by SBS) (Documentary) PG CC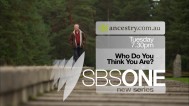 Andrew Denton - In the premiere episode of this series return, broadcaster Andrew Denton investigates his family history. A generation ago Andrew's family anglicised their name from Ditkofsky to Denton, a decision taken to keep members safe at a time of entrenched racial intolerance. Andrew's father, author Kit Denton walked away from his Jewish ancestry when he married a catholic woman and became a proud atheist. For these reasons Andrew Denton's knowledge of his Jewish roots until now has been scant.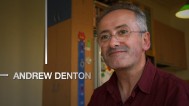 Well-known Australians play detective as they go in search of their family history, revealing secrets from their past. Taking us to all corners of Australia and the globe are six stories of individuals seeking to find the definitive answer to where they came from. Along the way secrets are uncovered and histories revealed, as each person discovers just who their ancestors were. Combining emotional and personal journeys with big-picture history, these inspiring stories remind us how Australians have come to be the people that we are today.

Rove McManus, Asher Keddie, Don Hany, Adam Hills, Lex Marinos and Susie Porter trace their family histories.

More Who Do You Think You Are? products are available at the SBS Shop!