The Hunting S1 Ep4 - Sluts
Nassim and Dip's confession to the police leads them to court. While tensions bubble over, the judge throws the case out - which is a relief, but also doesn't bring any justice for Andy. As everyone tries to return to their lives, Ray is forced to confront that he may have done more harm than good as Dip is removed from his maths class - and turns to a reluctant Eliza for help. While Zoe and Dip seek some kind of retribution against Andy, Simone finally accepts the reality of her family - and the fact that there might not be anything she can do about them.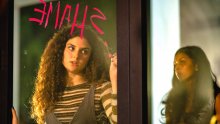 The Hunting S1 Ep4 - Sluts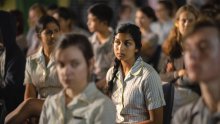 The Hunting S1 Ep3 - #shittyboys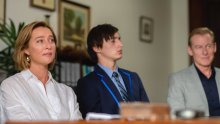 The Hunting S1 Ep2 - Dtf?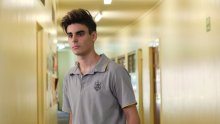 The Hunting S1 Ep1 - Pics Or It Didn't Happen
Watch The Hunting every Thursday at 8.30pm on SBS
An intense and compelling exploration of the impact of a teen nude photo scandal upon four teenagers, their teachers and families.
Sexting and social media
Dealing with sex in the digital age. 
The Hunting Educational Resources
Take a deeper dive into issues explored in the series, visit these articles and episodes.
Talking about it
There's a lot to be said about consent, sexting and privacy.