factsheetsDoes Australia take in its 'fair share' of refugees?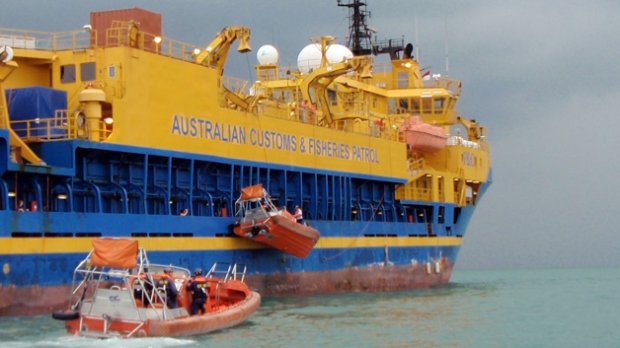 Compared to other refugee-hosting countries, Australia receives a very small number of asylum applications.
The overwhelming majority of the world's refugees are situated in the developing world in countries neighbouring their own. In 2011, developing countries were hosting four-fifths of the world's refugees with 48 of the least developed countries providing asylum to 2.3 million refugees. Only 17 per cent of the refugees under UNHCR's mandate live outside their region of origin.

Around four-fifths of the world's refugees flee to their neighbouring countries reflected in the large refugee populations seen, for example, in Pakistan (1.7 million people), Iran (886,500), Kenya (566,500) and Chad (366,500).

By the end of 2011, Germany ranks as the largest hosting country in the industrialised world with 571,700 refugees. South Africa, meanwhile, was the largest recipient of individual asylum applications (107,000), a status it has held for the past four years.

Australia does, however, make an essential contribution to addressing the global refugee situation. Due to the fact that Australia receives so few onshore asylum claims, Australia has been able to establish the third largest resettlement program in the world behind the USA and Canada. Australia's resettlement program provides a vital solution for refugees who cannot return home and have been unable to find effective protection elsewhere. In 2011, Australia accepted 13,750 refugees, representing approximately 7% of our total immigration.

Compared to other refugee-hosting countries, Australia receives a very small number of asylum applications. Australia is currently home to only 0.2% of the world's refugees. Per capita, we rank 68th in the world. And per capita per GPD, we rank 77th.

MORE QUESTIONS...

Is mandatory detention of asylum seekers an essential security measure?

Australia is one of few nations in the world which imposes mandatory detention on asylum seekers who arrive without visas. In North America and many European nations, most asylum seekers – regardless of how they arrive in the country – are allowed to live in the community while their applications are processed. Only those individuals deemed to be a high security risk are detained.

Australian practice has shown that asylum seekers allowed to live in the community in which their asylum claims are processed are highly unlikely to abscond. This is because they have a vested interest in cooperating in order to gain full protection rights. Treating people with dignity and presuming innocence rather than guilt helps to reinforce their trust in the system.

As of 13 February 2012, the Department of Immigration and Citizenship advised there were 1576 people in community detention, including 1047 adults and 529 children, 133 of which were unaccompanied minors. Research findings from the International Detention Coalition and the Australian Human Rights Commission suggests that there it is extremely unlikely that refugees in community detention will abscond. According to the IDC, "asylum seekers and irregular migrants were found to be a low risk to abscond if they are in a lawful process awaiting a decision on their case in their destination country."

Do tougher border protection policies stop people smugglers and prevent asylum seekers from making risky journeys?

Refugee flows are primarily affected by war, unrest, violence and human rights abuses. Most people do not wish to leave their homes, families, friends and everything they know and hold dear. They do so as a last resort, to escape persecution and find safety and security for themselves and their families.

For many refugees, this search for protection does not end once they have escaped from their country of origin. In the Asia-Pacific region, most countries in the region are not signatories to the UN Refugee Convention and lack a legal and administrative framework for addressing refugee protection issues.

In these countries, refugees and asylum seekers are generally treated in the same way as illegal migrants. They are typically unable to work legally, own or rent property, access health care or send their children to school. They frequently face violence (including torture and sexual and gender based violence), harassment, exploitation and abuse and are at risk of being detained and forcibly returned to their country of origin. These conditions frequently drive asylum seekers and refugees to seek protection elsewhere in the hopes of finding genuine safety and effective protection.

Everyone agrees that we should stop people smuggling ventures which exploit asylum seekers and place them in danger. No one wishes to see asylum seekers board unreliable vessels and make risky journeys to Australia. However, penalising desperate and vulnerable people – who have committed no crime and are in need of protection and assistance – is not the answer.

Policies which inflict serious harm on asylum seekers or deliberately impede access to effective protection are not acceptable ways of addressing the problem. Policies based on deterrence also fail to address the root cause of the problem, as they do nothing to resolve the conditions that force refugees to flee their homes and undertake risky journeys in the first place. A more humane, sustainable and constructive approach would be to work with other countries in the region to address protection issues in refugee-producing countries and improve standards of refugee protection in countries of asylum.

Sources:

United Nations High Commissioner for Refugees (UNHCR) Global Trends report.

Department of Immigration and Citizenship (DIAC) Settler Arrivals publication.

Parliament of Australia - Immigration Detention Report.

Signatory status can be found through the Status of Treaties database.

The Refugee Council's Developing an Asia-Pacific Protection Framework report.

UNHCR's annual publication Asylum Levels and Trends in Industrialised Countries.