Join us to celebrate 3 years of digital radio!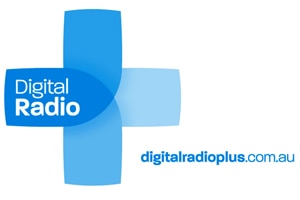 SBS and the whole radio industry are celebrating three years of Digital Radio!
Radio presenters from over 50 stations will broadcast live and simultaneously in Sydney, Melbourne, Brisbane, Perth and Adelaide on Friday, 24 August to celebrate three years of digital radio on air, and more than one million listeners.
Come along and check out SBS's brand new digital stations
SBS PopDesi
and
SBS PopAraby
, as well as the most popular digital station in Australia,
SBS PopAsia
!
Join us at Federation Square in Melbourne and First Fleet Park in Circular Quay, Sydney on Friday August 24th from 6 to 9am
.
Get your picture taken at our fun photo booth, enter the draw to win a digital radio; and experience the fantastic new music being played 24/7 on SBS PopAsia, SBS PopAraby, and SBS PopDesi!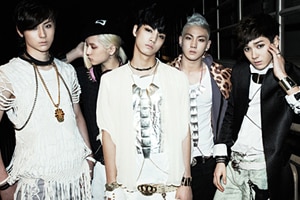 Plus, there will be a special k-pop treat for all Sydney SBS PopAsia fans. K-Pop group NU'EST will be joining Jamaica dela Cruz and SBS PopAgent JK in First Fleet Park to sign autographs and be snapped in the photobooth. MegaMatt and Princess Ania will be entertaining the crowds in Federation Square, Melbourne.
You can also meet presenters from some of SBS's 68 different language programs, which are also broadcast on digital radio and online. And to celebrate the fact that digital radio is now available in selected Toyota vehicles, Toyota will be giving away a car to one lucky winner in each state!
So come along, 6am-9am, Friday August 24 at Federation Square in Melbourne or First Fleet Park in Sydney.
Check out our new digital radio music services
:
SBS Your Language app
Listeners can also tune into all our language and new music digital radio services via the SBS Your Language app - available for iPhone and Android users. Find out more about the app
There's a new way to listen to your favourite SBS Radio content.
Make your selections below to set your schedule. Click the 'plus' button to add multiple programs.
What's new on SBS Digital Radio?
As well as SBS Radio's new digital radio music services, listeners in Adelaide, Perth and Brisbane are now able to hear all of SBS Radio's programs, so that means you have double the number of programs you can listen to, every week!
SBS Digital Radio has 14 new language services, including:
Listening to Digital Radio
To enjoy the benefits of digital radio you will need to purchase a DAB+ digital receiver.
Digital Radios come in all shapes and sizes and have an array of functions. Some are DAB+ only and some have FM included, some work on batteries and others are electric only.
Others offer special features like Pause, Rewind and Record; and others come with CD player, MP3 and/or ipod dock included. DAB+ digital receivers are available now.
Click here to find your local digital radio stockist.
Digital Radio Coverage
Listeners in Sydney, Melbourne, Adelaide, Perth and Brisbane should all be able to receive digital radio. To find out if you can listen to digital radio in your area, click here .

Re-tuning your digital radio for new stations
As new digital radio stations switch on, receivers should be re-tuned. Re-tune your radio regularly so that you don't miss any new Stations! Simply follow the prompts on your receiver menu, or click here for a summary guide which may assist you.