Tell us what you think of SBS Chill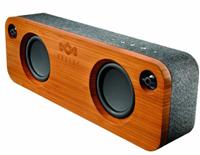 Stressed? SBS Chill is the place to come to enjoy relaxing music from all around the world.
We'd love to hear your opinion on SBS Chill, so we can make it even better for you to listen to!
​
Come and tell us what you think of SBS Chill's radio, website and app and get a chance to win a Marley Get Together portable Bluetooth speaker! Enter here
Enjoy the Chilled sounds from artists such as the Art of Noise, Bent, Boards of Canada, the Bombay Dub Orchestra, Frou Frou, Groove Armada, Nightmares on Wax, Moby, Tom Middleton and many more.
To find out how to listen to SBS Chill and other SBS Radio services - visit our help page. SBS Chill is also available as a free smartphone app - download the SBS Radio or SBS Chill app here.
Share your thoughts
Let us know what you think of SBS Chill, as well as suggesting more songs from your life to help others Chill through out their day. The SBS Chill playlist is updated and published weekly on our Facebook page facebook.com/SBSChill.
Follow SBS Chill
Take time out to chill with us on Facebook
Read More
More music on SBS Radio
Listen 24/7 to SBS PopAsia
SBS PopAsia - non-stop hits streaming live online and on digital radio .
Read More

This relaxing collection of global tracks is the perfect soundtrack to your lazy Sunday. As heard on digital radio station, SBS Chill.

A calming chill-out album with tracks by William Orbit, Ólafur Arnalds, DJ Schiller, Norah Jones, Anoushka Shankar and more.