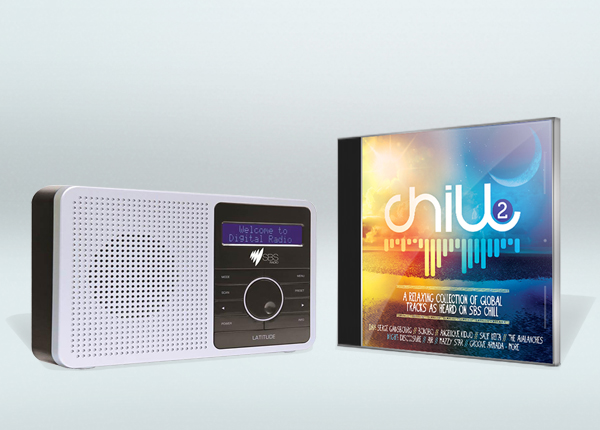 SBS Chill presents - Chill 2

The smooth sounds of SBS Chill have been on the air for 5 years and to celebrate, we're releasing our new album, Chill 2 on CD and Digital formats. With a selection of global tracks carefully curated by SBS Chill's own Rob Miller & Christophe Mallet, you can relax and unwind with some of the best tunes on the planet.
Buy Now: CD and Digital CD RRP: $24.99

Huge congratulations to our recent Chill 2 CD winners:
H. Pepper, 6006
M. Atkin, 3103
M. Fawcett, 2594
J. Vandertouw, 5000
P. Harris,
M. Ow, 5065
J. Haworth, 3941
S. Kopinski, 4104
S. Lyons, 2350
E. Stevens, 4109
Follow SBS Chill
Take time out to chill with us on Facebook
Read More
More music on SBS Radio
Listen 24/7 to SBS PopAsia
SBS PopAsia - non-stop hits streaming live online and on digital radio .
Read More

Relax and unwind with the smoothest tunes on the planet in this new selection from digital radio station, SBS Chill.

Music selected by author E L James, featuring 15 pieces found in the book trilogy.