On digital radio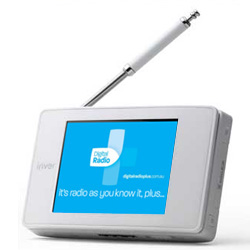 SBS Chill is a trial world music station avilable on Digital Radio. To tune in to SBS Chill simply search for 'SBS Chill' on your digital radio's display.
New to digial radio? Check out our FAQ and help page where you'll find information about digital radio and SBS services - visit Digital Radio FAQs


Online
You can also listen to SBS Chill right here on this website. To listen to SBS Chill online you will need to have the latest version of flash player installed.



What is Flash player and how do I get it?
Flash is a downloadable application that already available on most computers. However, if you get a message alerting you to upgrade your current flash - simply follow the instructions below.


To get the latest flash player:
1. Visit the Adobe Flash Player download website.
2. Click the link to commence the 'download' and follow the on screen instructions.

If you are using a computer that isn't based in your home (for example, in an office, library or school) you may requrie your IT department or administrator to install the latest player for you.
Follow SBS Chill
Take time out to chill with us on Facebook
Read More
More music on SBS Radio
Listen 24/7 to SBS PopAsia
SBS PopAsia - non-stop hits streaming live online and on digital radio .
Read More

Beautiful tracks from jazz to pop ballads and love songs cherished by every generation.

A sensitive and seductive return to the limelight, written and performed in French and Italian.