The Hosts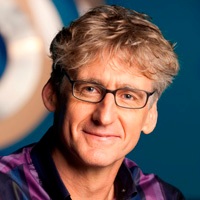 David Astle

Tell us about your role on Letters and Numbers.
If I was a kitchen device, I'd be a Mix Master, one of those gadgets your mum used for making cakes. Except I make words out of the nine random letters – and hopefully long words. Though often our contestants get there first, or discover weird things that need a dictionary to confirm.

How many anagrams can you make from your name?
ASTLE is anagram heaven, offering eleven whole words from SLATE to TALES, with LEATS (mill streams) and STELA (a pillar) among the rarities. My full name is almost VALIDATES, which proves I'm made for mixing.

What about Richard and Lily?
As for my teammates, one has CHARM, TORRID FORCE, while the other is nowhere NEAR SILLY.

Geoffrey Rush has described you as the "Sergeant Pepper of cryptic crosswords" – is that a compliment?
I'd rather be labelled Sergeant Pepper than Colonel Mustard with a lead pipe. Rush is a diehard DA (Dangerously Addictive) puzzle-solver, I discovered, cracking my clues when dressed as a pirate, or barely dressed as David Helfgott. As for all those lonely hearts attached to Mr Pepper, I can only hope my puzzles (and word chats) bring people closer together.
Audience Announcement
SBS has made a decision to rest Letters and Numbers and develop other programs so we can continue to offer new, great content to our audiences. The last episode will be transmitted on June 27.

Following Tour de France, Countdown - the UK version of Letters and Numbers - will air at 5:45pm weekdays.

Lily Serna, one of the shows stars is working on a new show with SBS, Destination Flavour. SBS hopes the appetite for Letters and Numbers will be satisfied with the very popular UK series Countdown.

All of the puzzles from books 1 to 4 – that's over 600 pages of thoroughly addictive fun!

Want more letter games, number challenges and conundrums? Find them at the SBS Shop.