>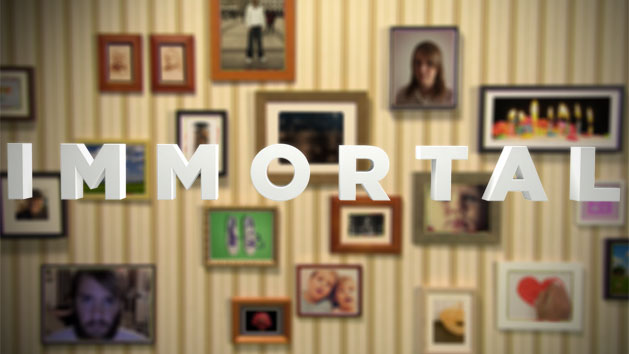 Immortal screens Sunday October 14, 2012 at 8:30pm on SBS ONE.

Watch the RiAus-Immortal event

Could scientists really have discovered the secret to endless youth? Is there really such a thing as an immortalising enzyme, a chemical catalyst that can keep cells young forever?

A team of scientists, lead by the remarkable Australian-born Professor Elizabeth Blackburn, believe the answer to be yes. In 2009, Elizabeth and her team's discovery of an enzyme deep in the DNA of a single-celled pond creature, the so-called 'immortalising enzyme', was awarded the Nobel Prize for Physiology or Medicine.

Now, this remarkable enzyme is being harnessed. The molecular clock it controls - the countdown to death in each cell - can be tested, measured and, in some cases, it can even be stopped. Amazingly, middle-aged human cells have been replenished and rejuvenated by triggering this enzyme, becoming, in effect, young again. Many believe that the cure for ageing, has now arrived.

But there is a dark side to this incredible find. The immortalising enzyme is a complex biological riddle, with a paradox at its core. This same enzyme that fuels life, also fuels cancer. Cancer it seems, is the true immortal. It has the ability to replicate endlessly, ignoring instructions to die. And cancer cells have hyperactive levels of this same enzyme. So the key to endless life, is also the key to cancer's deadly success.

The challenge is now on to find a balance between the power to extend life, and the ability to destroy it.

Featuring Nobel Prize winners and experts in ageing, personal stories and provocative old films, Immortal reveals the inner workings of this biological paradox and its remarkable impact on ageing, disease and cancer. We also discover the role of stress and lifestyle in the ageing process and what steps we can all take, right now, to protect our precious genetic material. For today, around the globe, brilliant minds are busy harnessing this cellular fountain of youth to help us all live longer and healthier lives.
Sign up
Love docos?
The SBS Documentary newsletter keeps you up to date with the best documentaries from around the world and Australia - all coming up on SBS.


More...
Science news
Find the latest science and technology news at SBS World News Australia.

More...

How can animal intelligence be measured & what does it teach us about ourselves and our world?

Two fascinating series' about our life stages and what it means to be a man or woman in Australian society.