Vuelta 2018: Key moments
Relive all the key moments of the 2018 La Vuelta a España - Mitchelton-Scott's first grand tour victory
Latest Video
Recommended Video
Worlds 2018: Gruelling road race course
Worlds 2018: Women's ITT course preview
Worlds 2018: Men's ITT course preview
Vuelta 2018: Crazy Youngsters
Madrid Challenge 2018: Ellen Van Dijk interview
Madrid Challenge 2018: Giorgia Bronzini interview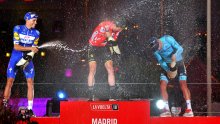 Vuelta 2018: Simon Yates' podium celebration and speech
Vuelta 2018: winner Simon Yates post-race interview
Vuelta 2018: Thomas De Gendt post-race interview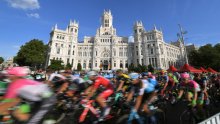 Replay: La Vuelta 2018 Stage 21
Vuelta 2018 stage 21 winning moment
Madrid Challenge 2018 winning moment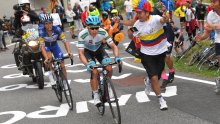 Vuelta 2018: Stage 20 Highlights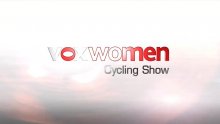 Cycling: Voxwomen Series 4 S2018 Ep3
Simon Yates post-race interview
Enric Mas Stage 20 interview
Vuelta 2018 stage 20 winning moment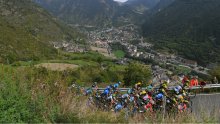 Replay: Vuelta 2018 Stage 20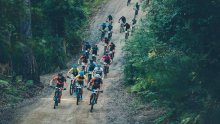 What
happens when esteemed cycling and sports writer Rupert Guinness turns that journalistic mind to his own two-wheel adventure? A ripping yarn, bookended by tragedy...
It
's a sad fact of life, but it often takes a tragic twist before one understands and appreciates the meaning of sacrifice, writes Anthony Tan.
It
would appear that the UCI's forgetful course designer has struck yet again, this time at the Innsbruck Road World Championships.
The
issue is bigger than the current Tour de France champion's view on compulsory helmet use, writes Anthony Tan.
It
might not be the biggest of the grand tours, nor can it boast the highest calibre field. But is the Vuelta a España the most enjoyable? A slightly red Kieran...