My relationship to my bike(s) is more complex than most non-riders think.

Some days it's about getting fit. Sometimes, really fit. It's about training hard to enjoy sensations of strength and good form. Motivation comes through PB's and race experiences that milk every pedal stroke for what it can produce.

Some days riding is simply an A-B. It's a commute through back streets, cycle paths and wider well-used roads. It's satisfying to think that, on a lot of occasions, it's the quickest form of transport I know.

Other days, I use my ride for recovery. A simple spin to flush the legs and settle my mind. If I look after my body today it will feel better for that big ride tomorrow.

My bike is also a companion for travel. Together we discover different landscapes and the communities that surround them. Iconic climbs, magic descents, views you might never see if it weren't for the lure of a trail.

I also value riding for the way it keeps me healthy. Wanting to feel good on the bike forces me to learn about other things too: a well-balanced diet, injury management, resting when sick, the importance of good quality sleep.

I've recently shot out the other side one of those busy periods where the work-rest-play balance gets thrown dramatically off-kilt. The odd day becomes weeks and those week become months.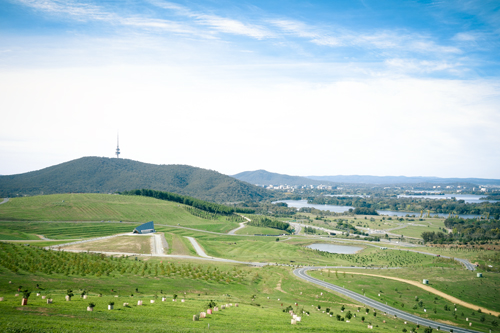 (Riding encourages us to pause for a moment, take it all in - Kath Bicknell)

We all experience this, some more than others. How well we manage it is reflected in the aftermath when you come to the clearing on the other side. It's times like these that the relationship between my bike and I becomes important in a very different way.

I ride to cope.

This is when I'm more grateful than ever for the role of cycling in my life.

I feel glad that it's part of my commute. This allows 30-60 minutes of time in a busy day to sit, spin the pedals and reflect.

I'm glad that I spent money on that bike specific backpack. It allows me to extend that ride home some days and get a load off my mind without being constantly aware of the load on my back.

When stress is high and my body is tired I couldn't care less about how fast I climb that hill or if I can hold on to the bunch. I'm just glad for the time to think, to let my thoughts play out, to make decisions.

Once that's done, I find those thoughts quieten down and are replaced by ones about the trees changing colour, a favourite view, the feel of the wind, the fact that others I pass are enjoying moments in their day too.

Then there's the odd ride during those busy periods where I can still squeeze in a catch up with mates. These rides force me to stop working late, get to bed early and bank a quality night's sleep. They get me out of my head as we laugh away the morning; back into the groove of normal life.

During those times where stress is high it's so easy to get wound up in finishing things off and let the bike just sit there. But making time to sneak in the odd ride regardless has a way of taking the edge off. It forces us to develop good coping strategies and allows us to work more productively on the other side of it.

Goal setting, motivation, healthy approaches to looking after our bodies, coping with stress, mindfulness, flow…. Riding a bike is often sold on the physical benefits, but the mental ones are just as important and positive too.

Follow @bicksnpieces