Every Monday, YouTubers Joey the Anime Man and Aki Dearest join forces to bring you The Anime Show, an hour that covers what's hot, what's not, what's new and what you should be watching in the world of anime!
In the latest episode, Joey and Aki tackle the top 100 greatest anime ever!
Inspired (and slightly triggered) by a recent list from NHK in which Japanese fans voted on what they think is the top 100 anime of all time, Joey decided to make his own poll for fans around the world. After a whopping 634,000 votes, the results are in and there were a number of very interesting placings.
Without further ado, here's the top 100 anime of all-time as voted by you all (complete with gifs)!
100. Free!
In a word, abs!
99. Lucky Star
Aka, an accurate depiction of high school life.
98. Elfen Lied
As described by the creators of Stranger Things, "It's like an ultraviolet E.T.!"
97. Log Horizon
No logs found anywhere.
96. Cardcaptor Sakura
Never has an anime about cards been so engrossing!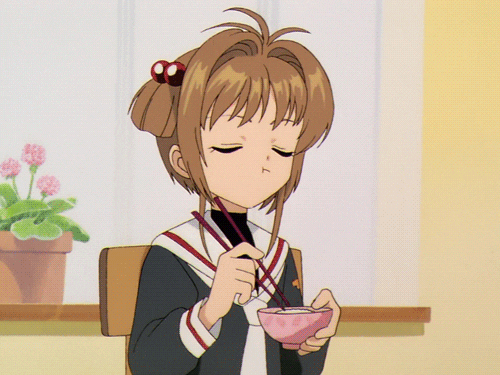 95. Berserk (1997)
Lower than expected but at least it's not the films or the 2016 version.
94. Magi: The Labyrinth of Magic
Sah much magic.
93. Hellsing: Ultimate
Alucard won't be happy at this low placing...
92. The Pet Girl of Sakurasou
More pets please!
91. Katekyō Hitman Reborn!
Don't mess with Tsuna!
90. Yu Yu Hakusho
Don't tell Yusuke about being placed at only 90!
89. Yona of the Dawn
Don't get on Yona's bad side!
88. Charlotte
Oh right, the comet is named Charlotte, not any of the characters!
87. Seraph of the End
A vampire story involving an end-of-the-world element, what's not to like?
86. Akame ga Kill!
That is badass and lethal in equal measure!
85. When They Cry 
Cute yet scary!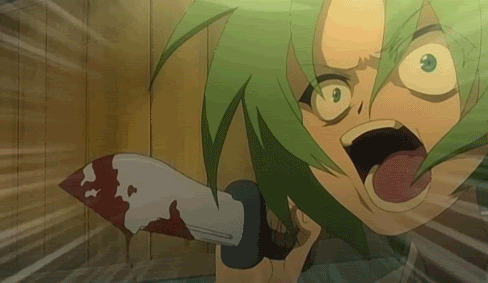 84. Hyouka
Could get lost forever in those adorable eyes!
83. Ghost In The Shell (1995)
A classic that Hollywood shouldn't have touched.
82. Kuroko no Basket
Never has basketball been more badass!
81. Terror In Resonance 
80. Natsume Yuujinchou
Need a bigger hairdryer.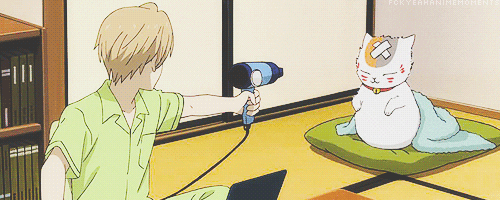 79. Pokemon
Gotta catch'em all!
78. Akira (1988)
A masterpiece that's surprisingly low on a list like this.
77. Mushishi
Trippy AF.
76. Dragon Ball
Young Goku is as adorable as adult Goku!
75. Another
Unsettling yet beautiful.
74. Spice And Wolf
Bottoms up!
73. FLCL (Fooly Cooly)
Whatever you do, don't tell AkiDearest why this is so low!
72. Samurai Champloo
In the words of Joey: "glad to see this in here!"
71. Monster
"You can call me Monster!"
70. Shinsekai Yori
An epic supernatural tale spanning a 1000 years (literally).
69. The Seven Deadly Sins
Which of the seven sins are you?
68. Baccano!
Many different time periods featuring countless wacky characters, a modern(ish) classic!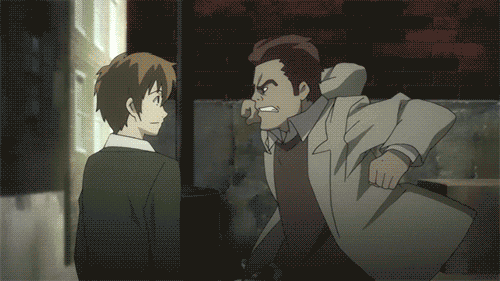 67. Bungou Stray Dogs
Not enough cute stray dogs!
66. Miss Kobayashi's Dragon Maid
How awesome would a dragon maid actually be! (Not very actually...)
65. Code Geass (Season 2)
Starts off slow, but that second half - WOW!
64. Sailor Moon
What more needs to be said about the classic that put the Sailor Scouts on the map?
63. K-On!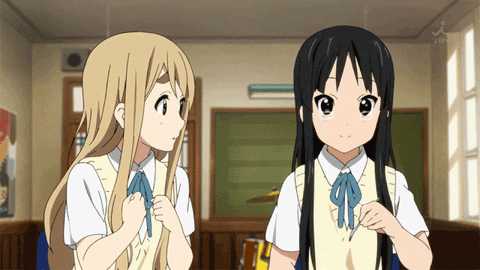 62. Nichijou (My Ordinary Life)
$10 on the blue-haired one.
61. Blue Exorcist
Needs more blue.
60. Love Live!
No surprises here!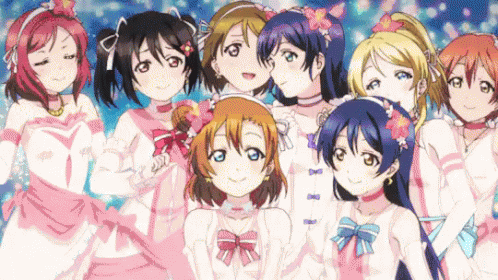 59. Anohana
Make sure you have a box of tissues handy!
58. Inuyasha
Still figuring out how Inyuasha manages to balance really lighthearted stuff with some seriously dark subject matter...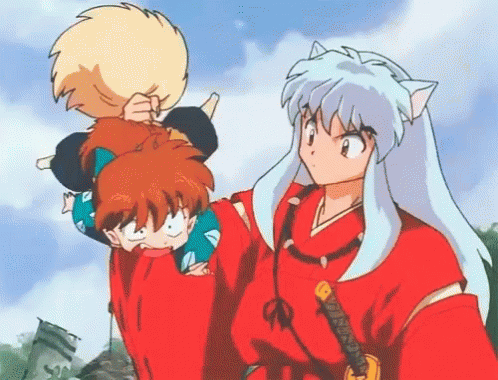 57. Wolf Children 
Great anime - if you can get past the weird premise!
56. Howl's Moving Castle
The first Ghibli film on the list!
55. High School DxD
Not for kids!
54. Shokugeki No Soma (Food Wars)
*starts salivating*
53. Princess Mononoke 
Glad to see another Ghibli classic pop up again!
52. Bakemonogatari
51. Erased
Starts of really well. But that ending though...
50. Mirai Nikki
49. Psycho-Pass
A stunningly beautiful look into a future where crime can be predicted, with terrifying consequences.
48. Naruto Shippuden
The sequel to the original Naruto anime!
47. Monogatari Series: Second Season
Having a hard time keeping up with all these great Monogatari series'...
46. Durarara!!
Dat head tilt!
45. Death Parade
Not a parade we want to attend...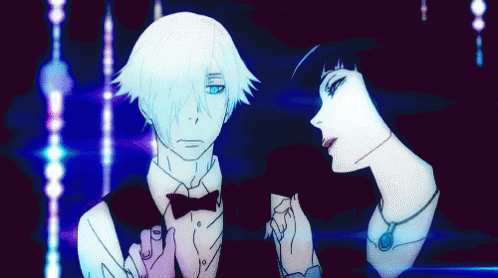 44. Clannad
You will cry watching this. 
43. Kill La Kill 
Move over Hit-Girl, there's a new badass little girl in town!
42. Bleach
Suspicious lack of actual bleach in this series...
41. Full Metal Alchemist
A true classic, but wait until you see where the follow-up series landed!
40. Ouran High School Host Club
Don't remember high school being like this... 
39. Fate/Zero
a visual treat for the eyes! (And the story and characters are great as well!)
38. Soul Eater
A change in diet is needed!
37. Toradora
Fact: the title is derived from the names of the two main characters!
36. Mob Psycho 100
Don't get him angry...
35. Dragon Ball Z
It's Dragon Ball Z, of course it had to be here!
34. Noragami
A story about a poor god. Yeah.
33. Clannad: After Story
Prepare a second box of tissues.
32. Konosuba
Redefines the word "dysfunctional."
31. Black Butler
There's a butler and he wears black. Nothing more needs to be said.
30. Angel Beats
Also a great name for a band!
29. Sword Art Online
Not actually about artworks on swords found online.
28. Hunter x Hunter (2011)
A fantastic follow-up series to the original Hunter x Hunter.
27. Madoka Magica
An awesome subversion of the magical girl genre of anime!
26. Neon Genesis Evangelion
A head-tripping masterpiece that combines an exploration into existentialism with giant robots!
25. Yuri On Ice
It's Yuri and he's on ice!
24. Re: Zero
More to the eye than super cute characters.
23. Spirited Away
Still far and away Ghibli's most successful film (and for good reason!).
22. JoJo's Bizarre Adventure
JoJo goes on an adventure and it's quite bizarre. (Okay, there's a bit more to it than that!)
21. Gurren Lagann
Redefines the word "epic!"
20. Haikyuu!!
Aka how to make volleyball cool.
19. Gintama
Not the samurai anyone expected (or wants).
18. Assassination Classroom
Steer clear of this classroom!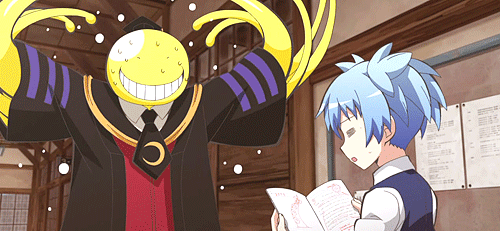 17. Hunter x Hunter
Another classic from the creator of Yu Yu Hakusho.
16. Cowboy Bebop
A surprisingly low placing for the mega-influential series that introduced anime to Western audiences,
15. Tokyo Ghoul
A lesson on how to humanise ghouls.
14. Naruto
One of the all-time most memorable anime series ever!
13. Fairy Tail
Not the kind of fairy tale one is expecting!
12. No Game No Life
Not as ominous as the title suggests.
11. Koe No Katachi (A Silent Voice)
A pleasant surprise from one of 2016's most emotional anime films.
10. One Punch Man
It's about a man who punches baddies, and one punch is all he ever needs.
9. Code Geass
Just watch it, you won't be disappointed!
8. Your Lie in April
An intense yet beautiful look into the lives of musicians.
7. One Piece
Been going on for nearly 20 years and still no closer to One Piece!
6. Steins:Gate
Based on the series of hit games.
5. Attack On Titan
Have you watched season 2 yet?
4. Death Note
Need to wipe the taste of that awful Netflix adaptation away? Watch the original anime!
3. Your Name
Unsurprising considering it is the highest-grossing anime film ever.
2. Boku No Hero Academia
We want to attend this academy!
1. Full Metal Alchemist: Brotherhood
Surprising, yet not surprising!
Listen right here to Joey and AkiDearest countdown the top 100 greatest anime ever:
---
You can subscribe to The Anime Show Podcast on iTunes and your favourite Android podcast player (rss).
How to listen
Listen via Wooshkaa
Listen via SoundCloud
Get in touch
Hear us on SBS PopAsia Digital Radio
Listen in 24/7 on Digital Radio, by downloading our free mobile app or by streaming live here on our website.
Download the app here:

FOR MORE:
Anime and manga creators who sadly passed away with incomplete work
These creators are sorely missed and left behind a big question of "what if?" in regards to their work.
The 'Death Note' movie director got bombarded with death threats and it's 'disgusting'
Regardless of how the Death Note movie was, it doesn't warrant cyberbullying and death threats according to Joey and Aki.