The new anime season has begun, and with it a number of new interesting series that look like they're going to be good!
There's new seasons from many of our beloved anime like Food Wars!, Blood Blockade Battlefront and Love Live! Sunshine!!, but here's a quintessential list for everything new you should check out:
1. Ancient Magus' Bride
A slow-burn fantasy drama mixed with a slice of life romance. After living a miserable life of abuse with no family, 16-year-old Hatori Chise decides to sell herself off as a slave. A mysterious demon magnus soon buys her as his new apprentice, beginning her new life as the creature's bride in a world with mythical beings, magic and more. Based on Kore Yamazaki's manga of the same name and by Attack on Titan and Seraph of the End studio, Wit Studio, the first few episodes boast a supernatural anime with rich fantasy, interesting characters and love.

 2. Juni Taisen
The intense battle royale series of the season. From the creator of Bakemonogatari, Isin Nisio, and Mirai Nikki Director Naoto Hosoda, Juni Taisen follows twelve powerful Chinese Zodiac inspired warriors in a battle royale where the winner is granted a wish of their choosing. There's been plenty of twists and crazy action moments in the first few episodes, and it's pretty fast-paced. It's easily one of my favourites of the season so far.
3. Land of the Lustrous
An intriguing seinen fantasy series about a distant future where Earth is populated by immortal genderless beings known as gems. Each of the 28 gems are assigned a role in their society including fighters who protect their people from creepy angelic beings, from the Moon who wants to harvest them for decorations. Based on Haruko Ichikawa's manga, Land of the Lustrous' contemporary art style will interest those who love anime with complex and detailed art that's different from the norm.
 4. Girls' Last Tour
Another slice of life adventure. This is about two young girls and survivors of a great war. An adaptation of Tsukumizu's web manga, Girls' Last Tour follows Chito and Yuuri, two cute young girls searching for supplies and a purpose in an abandoned warzone. Despite its grim premise, the series is a comedy first and drama second, and it's really *really* cute.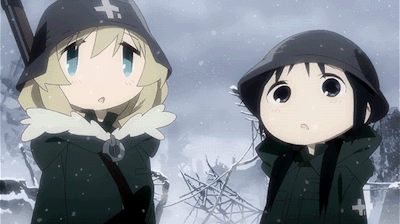 5. Inuyashiki
A psychological sci-fi drama from Yuri on Ice and Terror in Resonance studio, MAPPA. A 58-year-old, Ichirou Inuyashiki's, life has hit rock bottom. His wife and two kids ignore him and his doctor tells him he has cancer and only three months to live. After he is killed by an alien crash landing, he is rebuilt as an android, changing his world forever.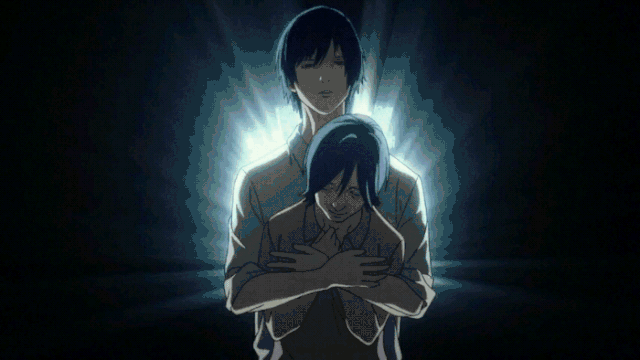 Love the story? Follow the author on Twitter.
---
Or, listen to SBS PopAsia radio 24/7 on Digital Radio, by downloading our free mobile app or by streaming live here on our website.
Download the app here:
FOR MORE:
QUIZ: Which anime are you (based on your K-pop love)?
Are you a massive K-pop fan? Do you love anime? Then be our guest...
Votes are in: The top 100 greatest anime of all-time (as voted by you)
Tag an anime friend and tell us where your fave anime ended up on the list!