With EXO being a 5-year veteran of the K-pop business, the group's massive fandom have developed their own unique sense of humour over the past few years, so much so that there are jokes that only other EXO-Ls will understand!
So without further ado, here are 9 inside jokes and random things (in no particular order) that only EXO stands will understand!
9. Lay's "I'm a unicorn"
Since Lay's "MAMA" symbol is a unicorn and his superpower is healing, that makes him EXO's healing unicorn!
8. Chanyeol's "Chogiwa"
As soon as you hear those opening words of "Wolf" coming out of Chanyeol's mouth, you will get those words forever stuck in your head!
7. "Roll like a buffalo"
Words spoken by Kris (still miss him from EXO) as part of "Two Moons." Feels like a Canada reference in there somewhere... (or maybe we're overthinking it!)  
6. Sehun's "yehet"
Yay! It means EXO's maknae is happy with himself! 
5. "Enjoy the mayo"
Nothing more needs to be said.
4. Baekhyun's mullet
Baekhyun looks great no matter what, but the mullet he donned during EXO's "Ko Ko Bop" promotions brought some worries to the fandom about that aforementioned notion...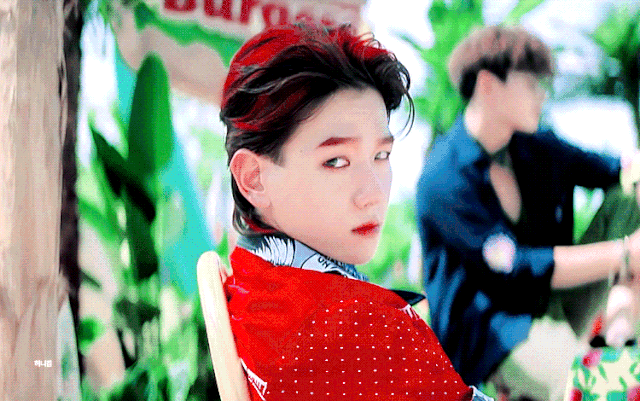 3. "SHAWTY IMMA PARTY TILL THE SUN DOWN!"
Arguably the best line in any EXO song ever, and brilliantly delivered by the one and only Sehun!
2. The beagle line!
Whenever you get Chen, Baekhyun, and Chanyeol all in the same room at the same time, expect the universe to implode with an excessive amount of energy and goofing around!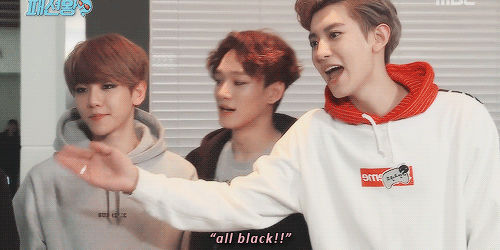 1. The sinking of the Luhan/Sehun ship...
There was still hope that Luhan and Sehun would find their way back to one another after Luhan left EXO, but then the singer revealed that he has a girlfriend and a whole K-pop fandom fell into despair...
---
Listen to SBS PopAsia Digital Radio!
Listen in 24/7 on Digital Radio, by downloading our free mobile app or by streaming live here on our website.
Download the app here:

FOR MORE:
Snap! Fans share their best K-pop idol 'perfect moment' fan photos
Share your favourite fantaken "perfect moment" K-pop idol photos! (How cute is Jisoo?!?)