It is no surprise that becoming a K-pop idol is an extremely difficult endeavour, and one that has a low chance of happening. For some, the years of training paid off as they managed to finally make their big debut. But for others, they had it more difficult than most due to extreme hardships that have come their way.
So without further ado, here are 11 K-pop idols who went through some intense hardships before their big debut.
11. TVXQ!'s Yunho
He may be one half of K-pop's most popular duos ever, but it definitely wasn't easy for Yunho during his teenager years. His family was super poor due to a financial crisis, which ultimately left them homeless. In fact, Yunho was forced to sleep at train stations on some nights as he "had nowhere to go."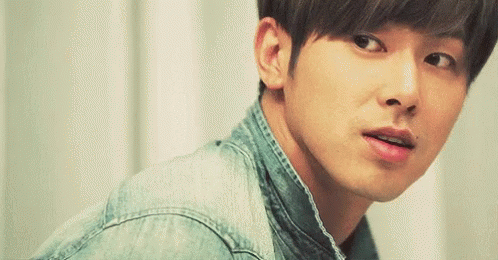 10. INFINITE's Sunggyu
Sunggyu had big dreams of becoming a singer, but his parents were so against it that they rather he leave their home. Which he ultimately did.
Arriving in Seoul all alone with only his bags, Sunggyu supported his idol dreams by working several part-time job during his trainee years before finally achieving his dream in 2010 when he debuted with INFINITE.
9. SEVENTEEN's Vernon
Due to his half-American, half-Korean background, Vernon experienced racial discrimination when he was growing up in America. This didn't improve when he moved to South Korea, where he faced judgment for his American background. 
8. Lee Hyori
She may be one of Korea's biggest solo stars, but Lee Hyori had quite the tough upbringing. During an episode of Magic Eye, the singer revealed that she had grown up in a very poor family. In fact, her family was so poor that they couldn't even afford to send her to kindergarten. Of course, this ultimately strengthened Lee Hyori's determination to succeed as a singer.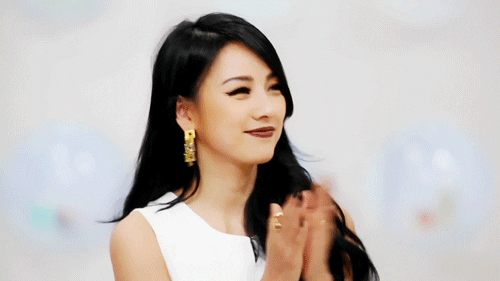 7. Super Junior's Leeteuk
While many pursue the idol life for fame and fortune, Leeteuk became an idol to find happiness. His childhood was an unhappy one as not only was his family poor, but his father often physically disciplined him. This only pushed Leeteuk to strengthen his resolve to become an idol. He ultimately succeeded by debuting with Super Junior, but his bad childhood was never far away. In 2014, Leeteuk's father committed murder-suicide while taking care of his grandparents, yet the Super Junior leader has managed to persevere and seek happiness for all his fans throughout all his struggles.
6. 2NE1's Sandara Park
Dara had actually tasted success in the early days of her career prior to 2NE1. She had rose to fame in the Philippines thanks to a 2nd place finish in the reality talent show Star Circle Quest, though her fame gradually faded away after a few years. This drop in fame coincided with her father stealing all their family's money and leaving them for another woman, forcing Dara to become the main breadwinner for her family.
Of course, Dara never let that get her down and she ultimately fought through all those hardships to become as successful as she is today.
5. BIGBANG
BIGBANG are amongst the most iconic K-pop boy groups ever, but the boys all struggled for years before finally "making it." The boys were all trainees for many years before they were put together into BIGBANG, but even then it was a struggle. Not only did they all have to share a tiny room together (that had mice visiting them), but they barely had enough to eat after each day of hard practice and had little to no money to buy food. Thankfully for the boys, they managed to hit it big and all their struggles ultimately paid off!
4. Girls' Generation's Tiffany
Tiffany had her sights set on a singing career ever since she was young, but her father was against the idea. However, that didn't stop Tiffany from trying, and after passing the 2004 SM Auditions in L.A, she hopped on a plane to Korea at a tender age of 15. Not only did she not know anyone in Korea, but Tiffany also had to teach herself Korean as her grasp on the language wasn't as sharp as native speakers due to her upbringing in America.
It wasn't until Tiffany debuted that she revealed that her mother had in fact passed away two years before she became a trainee, and that she took on the stage name Tiffany - her real name is Stephanie - because that's the name her mother wanted for her.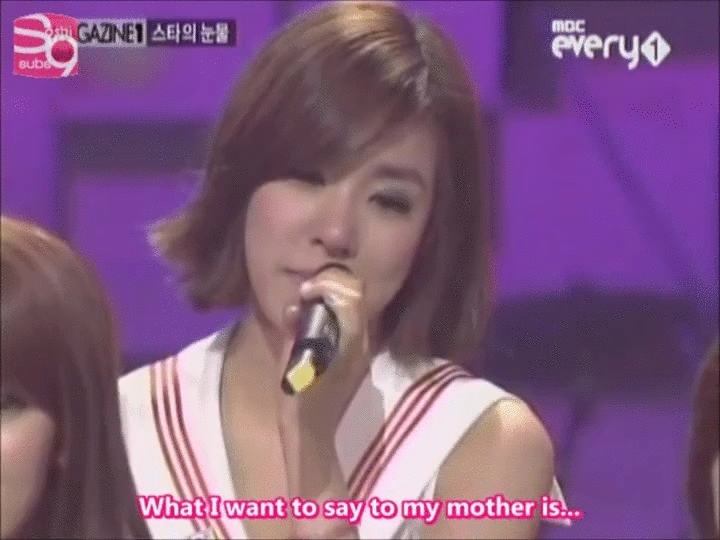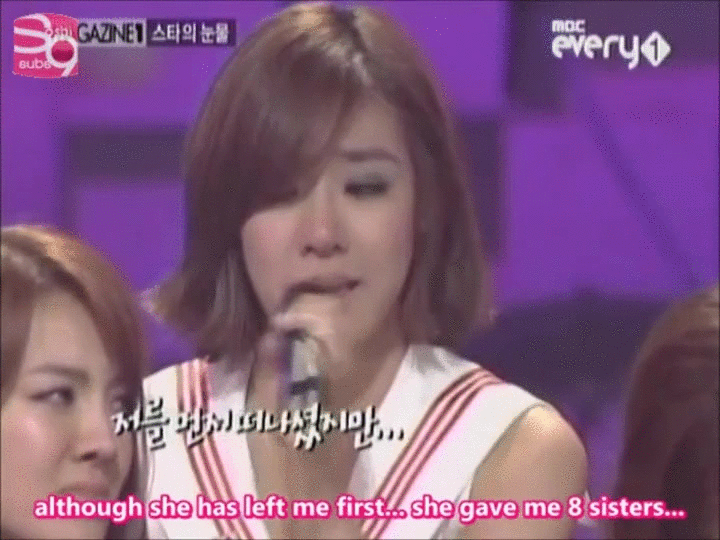 3. SHINee's Taemin
Taemin doesn't speak much about his childhood, but he has let a few tidbits slip by from time to time. SHINee's maknae has previously mentioned a few times how he was so poor as a child that he couldn't even afford an MP3 music player. In fact, Taemin said he wore headphones attached to nothing just so he could fit in with all the other kids. But once he hit it big with SHINee, he remained humble and thankful, going so far as to buying a house in Gangnam for his parents.
2. IU
IU's struggles began well before she was even a trainee. Her family was very poor, so much so that she and her younger brother had to be raised by her grandmother. When IU decided to become a singer, she struggled to make a mark on the scene, failing 20 auditions and even being scammed by fake companies. After all those hardships, IU ultimately signed to LOEN Entertainment and made her debut in 2008 aged just 15 with her first album Lost and Found, which didn't do well commercially upon its release. However, she kept working hard and soon she managed to become one of Korea's biggest solo stars after finding success in both music and acting.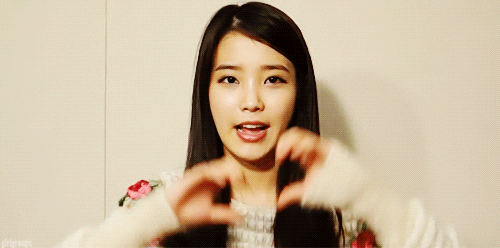 1. BTS' V and Suga
They may be part of the most popular K-pop group at the moment but to V and Suga, this is still all a dream for them. That's because both of them were from poor families, and both of them had to make the big sacrifice of leaving behind their loved ones in order to pursue their dreams.
---
Hear us on SBS PopAsia Digital Radio
Listen in 24/7 on Digital Radio, by downloading our free mobile app or by streaming live here on our website.
Download the app here: