Whether it's playing sport or collecting things, everyone has hobbies that they enjoy dedicating their spare time to.
Having said that, there some hobbies that some may deem to be a bit "weird!"
Without further ado, here are 11 K-pop idols who like to indulge in some hobbies that some may consider to be a little odd or off-beat!
11. MBLAQ's Mir
Some people collect stamps or LEGO, but Mir likes to collect reptiles for fun!
10. IU
IU's hobby involves collecting photos. Specifically, photos of beautiful people. Even more specifically, photos of the stunning Sulli! 
In fact, IU wrote her song "Peach" because she was taken back by Sulli's beauty!
9. Super Junior's Heechul
Heechul is known for his love of the popular MMO League of Legends, but one of his other hobbies is collecting Frozen merch. He's so into the popular animated film that he's dressed as Anna and Elsa on multiple occasions!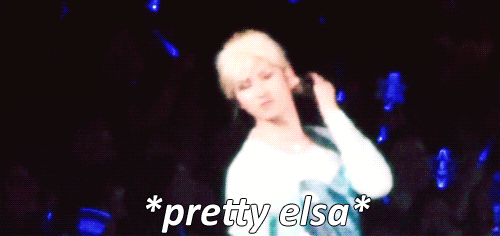 8. T-ara's Boram
Boram just LOVES collecting empty bottles, especially the pretty ones! Better bottles than the next one on our list...
7. BESTie's Hyeyeon
*Shudders* Of all things you can collect, why beetles?
6. Block B's Taeil
Taeil has a love of tropical fish and his aquarium has fish ranging from 500 won in price to several million! WHOA!
5. AOA's Seolhyun
Seolhyun has an odd obsession: she loves collecting tumblers and has over 200 in her collection. She must really love tea and coffee!
4. BIGBANG's T.O.P
Sure T.O.P may be known for collecting off-beat things like furniture and art, but the weirdest thing he has in his house is his collection of Be@rBricks!
3. EXID's Hani
Hani may be known as a stunningly sexy goddess on-stage, but her hobby of reading super-gory and violent manga (we're talking about beheadings with an excessive amount of blood) definitely goes against that image!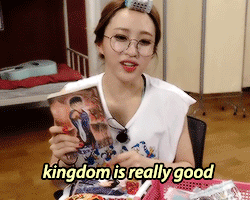 2. VIXX's N
When he's not lighting up the stage with his awesome moves, N loves to make scented candles! 
He once made 630 candles and sold them at a VIXX fanmeeting in Japan before donating all the profits to the country to help those in need after the 2011 tsunamis. How sweet!
1. Red Velvet's Irene
Given how she's Red Velvet's oldest member and their leader, it makes sense that Irene would be the "mum" of the group. But appears to love the role a lot more than most because Irene says her hobby of choice is ironing!
---
Hear us on SBS PopAsia Digital Radio
Listen in 24/7 on Digital Radio, by downloading our free mobile app or by streaming live here on our website.
Download the app here: