There are many ways to become a K-pop fan however you once you become one there's no way of getting out.
Here are certain steps to take to get the most out of the experience!
1. Finding out about your favourite group
Everybody remembers their first K-pop experience. Mine was back in high school when a friend showed me Taeyang's "Wedding Dress" music video on his iPod Video and I just remember thinking to myself, this is it.  
With social media being so broad these days, I'm sure there are countless K-pop fans coming in daily even by accident through YouTube, Instagram, and Facebook. To them I say welcome, but it's only just the beginning.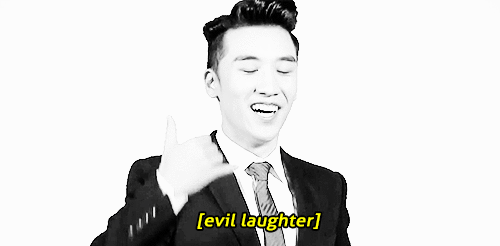 2. Picking a bias
Once you've found a group that you enjoy, the next step is to find your favourite member. There are no specific rules on this, it's simply if you really like a member you basically favour them over the other members.
As I said earlier I became a huge fan of Taeyang in high school so much that I even cut my hair like his with shaved sides and a mohawk. Looking back the hairstyle really didn't suit me but at the time I felt like a K-pop superstar.
3. Finding your biaswrecker
As you continue to follow your favourite group you start to notice that one of the members who isn't your bias has you feeling a certain questionable way. At first it may be small but as time goes on you start to realise that you want to make this second member your bias thus making them your 'biaswrecker'. 
These are usually members who show their charms later on as you get to know them and start getting more comfortable in the spotlight as time goes on. Don't worry just about every K-pop fan has a biaswrecker so it's completely normal.
4. Waiting for a comeback
Depending on the group you like a comeback could take less than a year to about three years to happen. Groups are usually consistent with it roughly taking a year for the regular K-pop groups to return. 
Entertainment agencies will announce comebacks close to the actual date which will leave you hyped and crossing off the days on your calendar until you can see your faves in action again!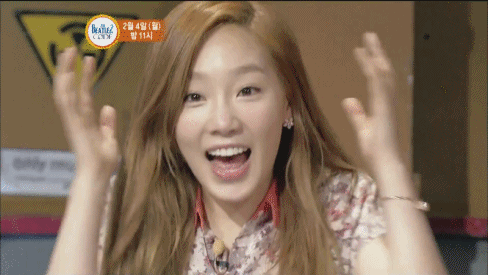 5. Finding someone else that loves K-pop
One of the best things is being able to talk about your experiences with a friend who has the same interests. Try introducing your newfound K-pop passion with friends and family and see what they say. 
I'm lucky enough to have a few friends who enjoy K-pop so whenever we hit up a karaoke, BIGBANG's "Fantastic Baby" is always a must!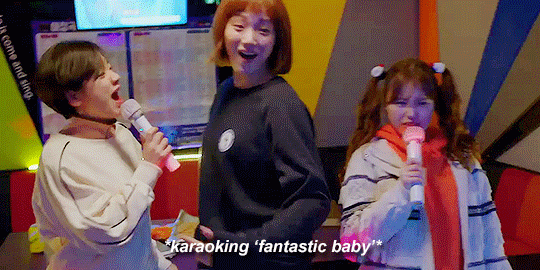 6. Words have new meanings
With K-pop groups boasting an array of names you'll start seeing the world in a new light. When Red Velvet first debuted I remember searching them on Google Images to see what they looked like and to my surprise all I got was red velvet cakes. Luckily these days that's no longer the case with Red Velvet's group pictures dominating the search engine now. 
The same can be said for group BTS: before the group debuted the term 'BTS' was commonly known to mean 'Behind the Scenes'.
7. Finding out about Korean dramas 
Korean dramas are well-known across the globe as being some of the best the genre has to offer. If you're a drama fan or wanting to give it a try, K-drama won't let you down. 
Dramas I'd recommend to newcomers would be Boys Over Flowers, My Love From Another Star, Secret Garden, Goblin and Descendants of the Sun.  
Before you know it you'll be hooked on a certain drama saying 'just one more episode' only to realise the morning sun is coming up.
8. Finding out about Korean variety shows 
When I first found out about Korean variety shows it literally changed my life, and now I haven't watched regular television in years. 
The first ever variety show I watched was Family Outing which starred Yoo Jae Suk, Kim Jong Kook, Lee Hyori and Daesung (BIGBANG) to name a few. It's about a group of celebrities spending a night in the countryside doing various tasks left by the residents. 
To newcomers of Korean variety shows I'd recommend watching Running Man, Knowing Brothers, Weekly Idol, Family Outing and 2 Days & 1 Night. 
I can guarantee that you'll enjoy each and every one of those shows.
9. Waiting for  the English subtitles
Now that you've started to binge-watch all the dramas and variety shows you possibly can in a day, you'll get up to the point of where I'm up to and that's waiting for the English subs. Most dramas and variety shows air weekly so the wait usually isn't that long, it's just a matter of time until you'll get to see the next episode.
On a sidenote I want to thank each and every one of the people who take the time to translate videos for us non-Korean speaking people because without them we wouldn't understand a thing that goes on. They're the true MVPs!
---
Hear us on SBS PopAsia Digital Radio
Listen in 24/7 on Digital Radio, by downloading our free mobile app or by streaming live here on our website.
Download the app here: