China is home to many talented and successful entertainers, ranging from singers to actors, models and television personalities. 
There are the established stars like Luhan, Kris Wu and Zhang Yixing, who all have enormous social media followings and are globally recognised. But there are also the stars with equally huge Weibo followings, endorsement deals and popularity who are bound to come across your radar sooner or later.
Here's some of the names you should know when it comes to China's young male stars.
TFBOYS
This Chinese boy band consists of three members: Roy Wang, Jackson Yee, Karry Wang. To say they're popular would be an understatement, with more than 100 million Weibo followers combined. They're a pop culture sensation in China with music, tv shows, brand deals and charities under their name.
Cai Xukun
A rapper, songwriter, model and actor, Cai Xukun was previously a member of boy band SWIN, but rose to new heights when he appeared on music survival show Idol Producer, where he won the centre position through popular vote. He'll be debuting with the show's winning group Nine Percent soon, but he's also appearing in a drama and plenty of advertisements.
Fan Chengcheng
Brother of superstar actress Fan Bing Bing, Fan Chengcheng is one of the hottest idols in China right now. He previously trained in Korea, but his rise to fame came with his appearance on Idol Producer, where he placed third in the final rankings.

Yang Yang
The star of China's most watched modern TV series ever, Love O2O, Yang Yang has achieved a lot for a 26-year-old. Ranked fifth in Forbes China's Celebrity 100, he's so ubiquitous in the country that his face has even been on a China Post postage stamp.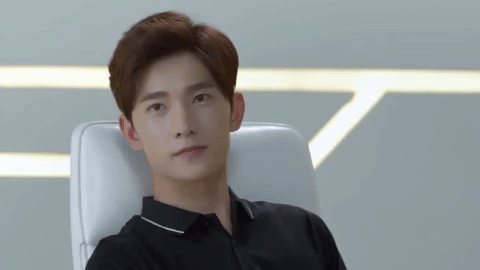 The cast of "Meteor Garden"
C-drama Meteor Garden has only just begun airing but already its stars are being catapulted into fame. The four actors who make up the core male cast - Dylan Wang, Darren Chen, Connor Leong and Caesar Wu - are winning fans for their portrayals of elite university students in the Boys Over Flowers remake.

Leo Wu
This 18-year-old actor is all the talk these days. He's known as the 'Nation's Little Brother' in China and first came to fame through his work as a child actor. He's since been in multiple tv shows and films, and become a favourite among the fashion elite. 
Who else would add to this list?
---
Hear us on SBS PopAsia Digital Radio
Listen in 24/7 on Digital Radio, by downloading our free mobile app or by streaming live here on our website.
Download the app here:

FOR MORE
5 reasons to watch Chinese drama "Meteor Garden"
Most importantly, it's available to watch in Australia!