It's pretty common for K-pop idols and groups to go through styling changes for each comeback, but sometimes the changes are more dramatic than expected!
Here's some of the transformations we didn't see coming.
1. Taemin in SHINee vs Taemin solo
We knew him as the cute long-haired maknae in SHINee, and suddenly he's shirtless and all roped up for his solo stage!
2. SEVENTEEN's Dino
Dino's haircut for "Mansae" was very much a schoolboy bowl cut that didn't do much for him. Cue their "Aju Nice" era and the stylists got his look very right!
3. Somin in April vs Somin in KARD
Somin went from a soft cutesy styling approach in April to total babe in KARD, even bleaching her hair as part of the transformation.
4. EXO from "Wolf" to "Growl"
EXO's debut song was a banger, and the looks were strong, with braids, bleached hair and questionable headwear. "Growl" totally transformed the group with its clean-cut shirt and tie aesthetic, and not a fedora in sight.
5. NU'EST's Ren
Where to even begin with Ren! A true chameleon of styling, he's been ultra femme with bleached long blonde hair, through to the most recent comeback where he went with short hair in a more natural sandy blonde. He looks different every time!
6. BTS' RM
His debut look has become something of a running joke in the fandom, and even he's acknowledged the variety of faux-hawks he had weren't his best look. The glow up from "No More Dream" era to "War of Hormone" era is v real. Not to mention every look he's rocked since!
7. MAMAMOO's Hwasa
Having rocked the short hair for a while, it was pretty transformative to see the singer with long hair with "Starry Night"
8. WINNER's Mino
From the questionable haircut that was forced upon him by Journey to the West to the glow up that came after.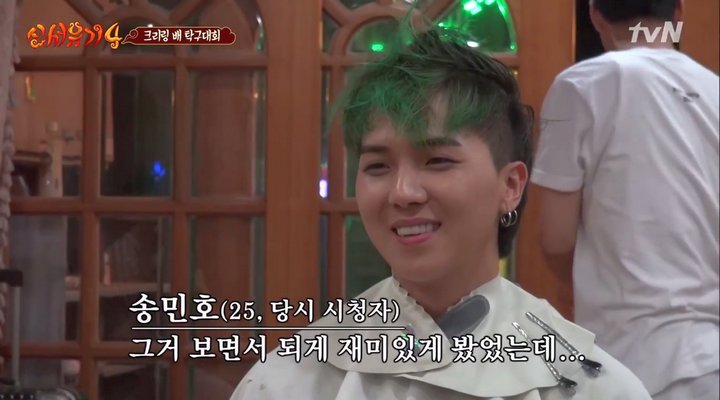 9. VIXX's Hongbin
Fans were pretty thrilled when his face got to reveal its full handsomeness when his long hair finally got cut short.
10. BtoB's Changsub
Thriller era Changsub all fake-tattooed up with an undercut versus soft Changsub with a curls for "Beep Beep" really proved his duality in heretofore unknown ways.
11. NCT Dream
Does it count as a transformation if it's just kids becoming adolescents? We're going to count it because the transformation from "We Young" to "GO" is basically like looking at two entirely different groups: from cutesy to teenage rebellion real quick.
---
Hear us on SBS PopAsia Digital Radio
Listen in 24/7 on Digital Radio, by downloading our free mobile app or by streaming live here on our website.
Download the app here: