Almost every K-pop group has a fan club with a special name by which fans refer to themselves. There's usually a reason behind these names, so we found some of the interesting meanings behind K-pop groups' fandom names!
1. BTS: ARMY
ARMY technically stands for 'Adorable Representative M.C for Youth', but it has another meaning too. With the word literally being 'army', it means that fans will always stand together with BTS, and they'll support one another.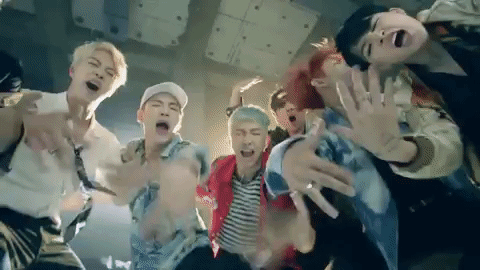 2. TWICE: Once
A simple reason for this one: if fans love the group even once, the girls will repay them with 'twice' their love!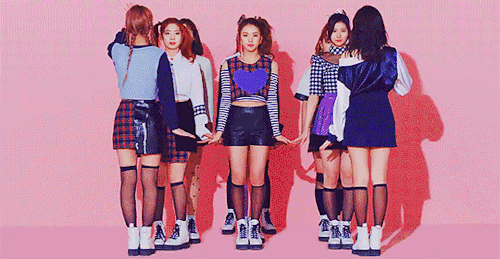 3. EXO: EXO-L
The L stands for 'love' and means that EXO will forever love their fans. Of course that feeling is very mutual we're sure!
4. GOT7: iGOT7
7 is a lucky number and 'I GOT7' means that fans have gotten GOT7. Put that together and you have iGOT7, meaning that fans not only get members' love but also their luck.
Plus in Korean, iGOT7 sounds similar to 'ahgase' which means 'baby bird'. Explains their light sticks!

5. Girls' Generation: SONE
Pronounced "So One", SONE signifies that SNSD and their fans will forever be one.
6. BLACKPINK: BLINK
This one is super easy, it's just a shortening of the words 'black' and 'pink'.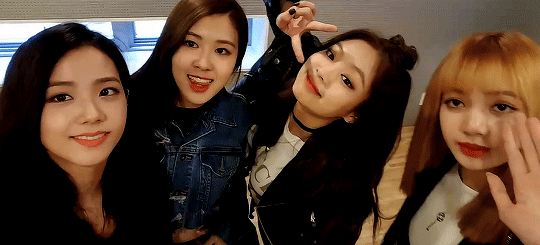 7. SHINee: SHINee World
This fandom name comes from SHINee's first studio album. Since the name can be a bit long to say out loud, fans have shorted it to 'Shawols'.
8. B.A.P: BABY
BABY is actually an acronym for 'Baby Always Behind You' which means that fans will always be there from behind to cheer B.A.P on.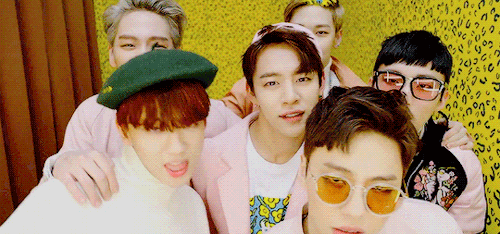 9. PENTAGON: Universe
This name is taken from a line in PENTAGON's song "Pentagon" from their first mini-album, "You are my universe". Pretty much means fans are the universe to PENTAGON members.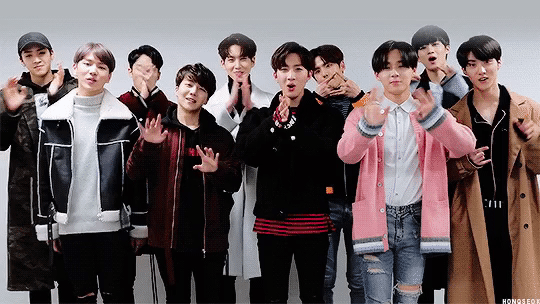 10. SEVENTEEN: Carat
In this analogy, SEVENTEEN's diamons are Carat - their fans - who help them shine.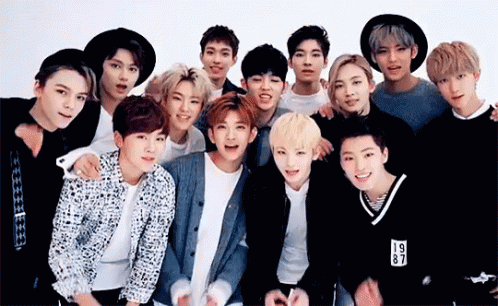 11. 2PM: Hottest
Not just the fandom's name because they are considered the hottest! It also comes from the idea that 2pm is the hottest time of day.
12. INFINITE: Inspirit
Comprised of the words 'in' and 'spirit', Inspirit signifies that fans will be there to support INFINITE, even if they aren't physically present.
13. VIXX: Starlight
VIXX see their fans as sparkling stars, hence starlight!
14. MONSTA X: Monbebe
MONSTA X are pretty fancy, their fandom name is French! 'Mon' means 'my' and 'bebe' means 'baby'. Put the two together and you've got Monbebe. 
15. Red Velvet: Reveluv
Reveluv can be taken a few different ways: it's a shortening of Red Velvet Luv meaning fans love the girls; and 'Reve' also means 'dream' in French, suggesting fans helped Red Velvet's dreams come true.
16. WINNER: Inner Circle
An inner circle means a close group of friends, and that's exactly what WINNER are saying their fans are to them with this fandom name.
17. MAMAMOO: Moomoo
Moomoo is taken from the 'moo' in MAMAMOO, and on top of it sounding really cute, it means 'radish' in Korean. If you've seen MAMAMOO's lightsticks, this will make a lot of sense!
18. (G)I-DLE: Neverland
The fandom name is a reference to Peter Pan's imaginary land where no one gets old. It means that (G)I-DLE and fans will be together forever.
19. ATEEZ: ATINY
The fandom name was actually chosen through asking fans to make suggestions! ATINY is a combination of the words ATEEZ and DESTINY, meaning that ATEEZ and their fans were destined to meet.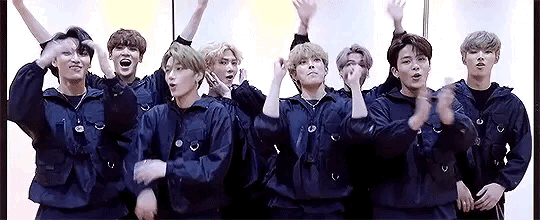 20. Stray Kids: STAY
A play on the Stray in Stray Kids, the fandom name STAY means the group wants their fans to stay by their sides. 
---
Hear us on SBS PopAsia Digital Radio
Listen in 24/7 on Digital Radio, by downloading our free mobile app or by streaming live here on our website.
Download the app here: