Korean webtoons are growing in popularity, thanks to the variety of genres available at your very fingertips. Easily accessible on your phone and created so you can scroll through amazing visuals seamlessly, they're even overtaking traditional printed manga in some cases.
It's well known that many popular webtoons are transformed into K-dramas, think Cheese in the Trap or My ID is Gangnam Beauty. Why not get ahead of the trend and read the stories in webtoon-form first? After all, people always say the book is better than the movie, right?
Here's seven webtoons you should start reading to get some K-drama vibes in your life.
1. True Beauty
A shy comic book-loving teenage girl learns how to do her makeup by binge-watching beauty videos over her school holiday, and transforms herself into the prettiest girl in school. But she fears she's keeping her 'real self' a secret, so how long til everyone knows? Throw in a love triangle involving two feuding boys and you've got yourself romance, intrigue and comedy all in one! Perfect K-drama fodder! 
2. Spirit Fingers
An ordinary high school student discovers her talents and herself when she joins a drawing club called 'Spirit Fingers', filled with eccentric characters. Brimming with memorable characters, beautiful illustrations and a cute romance to boot, we desperately want this to be a K-drama! Spirit Fingers is only available officially in Korean but there are web translations out there!
3. Lookism
An unattractive high school student who's bullied constantly suddenly transforms into a person with two bodies - one being the exact opposite of who he is. He gets to be an attractive teen at school, but at nights he's back to his old look while working part-time at a convenience store. But as he makes friends, his double life becomes harder to conceal... what could happen??
4. Something About Us
It's one of your all-time fave romance K-drama tropes: two best friends who might be something more but just don't know it! This pair have been besties since childhood but everyone around them thinks it's more than friendship. Of course some obstacles will be coming their way that'll have them questioning their relationship too.
5. Ghost Wife
A high school girl falls asleep one night and wakes up to find herself married to an overprotective demon who's got a penchant for eating cats... yeah this is one of the more unusual ones. Super powerful demon collides with regular human life with laughs and romance too, admit it, you want to see what happens.
6. The Gamer
For the fantasy fans out there, this one will have you captivated from the start. In this webtoon, life is a game and in society you can upgrade your status and gain more levels. Part sci-fi nightmare, part-fantasy, this story would be perfect for a K-drama. We wonder who'd play the lead though?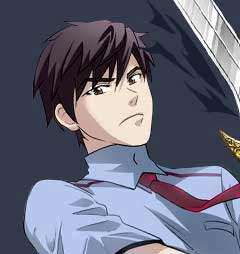 7. Age Matters
Something for an older audience, this one is about a woman turning 30 who wants to find love and ends up working as an assistant for a reclusive billionaire who is the exact opposite when it comes to romance. Well, what do you think would happen in this situation? Someone cast our faves into a K-drama of this asap!
Tell us, which webtoon would you love to see turned into a K-drama?
---
Hear us on SBS PopAsia Digital Radio
Listen in 24/7 on Digital Radio, by downloading our free mobile app or by streaming live here on our website.
Download the app here:

FOR MORE
7 Lee Jong Suk K-dramas to watch while he's in the military
Lucky for us, he's been in a lot of amazing dramas