BTS' Suga is known as one of the quieter members of the K-pop group, but what fans know is that he's an especially wise person with a lot of great and comforting advice. He may not be the loudest voice in the room, but when he does say something, it really stands out.
Here's just some Suga quotes that make us appreciate him more every day!
Encouraging fans to follow their dreams
But that it's also ok to not know what you want
Having a simple goal as a person
Some advice for those studying
On overcoming a slump
When you're overthinking the past
Putting life in perspective
"I really want to say that everyone in the world is lonely and everyone is sad, and if we know that everyone is suffering and lonely, I hope we can create an environment where we can ask for help, and say things are hard when they're hard, and say that we miss someone when we miss them." (Source)
These lyrics from "The Last"
한번 사는 인생 누구보다 화끈하게
I only live once, so I live harder than anyone
대충 사는 건 아무나 해
Living half-heartedly can be done by anyone
An inspiring thought when life feels too difficult
Also these lyrics from "So Far Away" 
dream 그대의 창조와 삶의 끝에 함께 하길
dream, hope it to be there with you at your creation and at the end of your life
dream 그대의 자리가 어딜지라도 관대하리
dream, will be generous to you wherever you stand
dream 결국 시련의 끝에 만개하리
dream, will eventually be in full bloom at the end of hardships
dream 시작은 미약할지언정 끝은 창대하리
dream, the beginnings will seem humble, so prosperous will the future be
And this astute observation on life
"Emotions are so different in every situation and every moment, so I think to agonise every moment is what life is." (Source)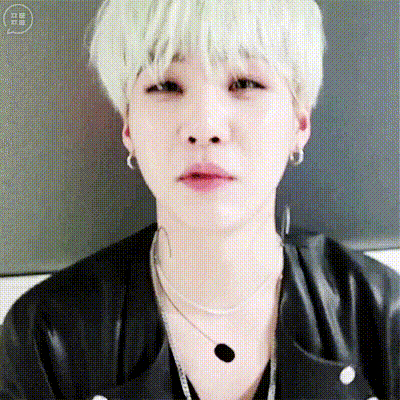 What other words of wisdom from Suga give you strength and inspiration?
---
Hear us on SBS PopAsia Digital Radio
Listen in 24/7 on Digital Radio, by downloading our free mobile app or by streaming live here on our website.
Download the app here: