Everything we commission in SBS Documentaries must reflect our Charter and explore multicultural Australia. Our Charter makes us distinctive and gives us a clear vision, this vision is enhanced by 4 key values: To provoke debate, push boundaries, surprise audiences, and inspire change. This ensures bold and distinctive documentaries that would only play on SBS. We only commission hour long documentaries, either as singles or series.
Untold Australia (Season 5) Pitching Now Open
SBS is inviting pitches of one-hour observational documentaries for the fifth season of the acclaimed Untold Australia, a series that unearths some of the most fascinating and unreported stories from Australia's diverse communities. The brief is broad and documentary makers are encouraged to submit a range of ideas and tones that explore and celebrate Australia's diverse and multicultural communities. What they will all have in common is that they will be contemporary character-led worlds with unfolding, untold stories that will surprise and occasionally shock.

SBS Head of Documentaries, Joseph Maxwell said: "Untold Australia is a returning strand on SBS that allows a diversity of voices and stories to be explored. We are, once again, looking for more surprising and moving stories that give an insight into modern multicultural Australia.
"SBS is known for commissioning bold and fascinating documentaries and the aim of Untold Australia is to shine a light on some of the people we don't get to see on our screens so often and hear their amazing stories."
Applicants are required to submit their proposals with 'Untold Australia Submission' in the subject line to factual@sbs.com.au by 31 January 2019:
Proposals must include the following:
· 3-5 page proposal for an original one-hour documentary
· 2-5 minute teaser character reel
After a competitive live pitching session at the Australian International Documentary Conference (AIDC) between 3-6 March 2019, SBS will commit a total development funding of up to $60,000 to the successful projects.
"We hope that through this opportunity, AIDC and SBS will be able to provide even greater visibility for these important works, while giving all our delegates a look at the mysterious world of commissioning"
In 2018, Untold Australia featured a range of stories including Lebanese Beauty Queens, Outback Rabbis, Australia's Forgotten Island and Behind the Blue Line.
The new season of Untold Australia (up to 4 x 1 hours) will screen on SBS in 2019.
History
We are actively looking for big bold series and singles that explore Australia's multicultural history. We'd encourage alternative forms of exploring this history be that through drama, a presenter, oral history or living history. We encourage fresh and innovative ways to bring the past to life. Scale, ambition and relevance are vital as we explore how our diverse and multicultural past is central to the makeup of Australia today.

Science
We are focusing on medical stories and health issues that have cutting edge science and strong relevance to all Australians, and we must ensure diversity on screen, be that expert talent or any other contributors. Co-productions are always of interest to SBS, and typically science is a genre when co-productions are most common. For these, through necessity, we may expand our remit beyond issues of social cohesion in Australia if it is cost effective. This makes it all the more important for our science documentaries to embody our commissioning values, and ensure that they are truly distinctive.

Contemporary Documentaries
We are looking for creatively ambitious ideas that are big in scale that get us into contemporary issues of social cohesion in a memorable way. This can be anything from high concept constructed ideas, to observational documentaries.

Indigenous Documentaries
We are looking for documentaries that tackle big subjects and can make a difference. One quality which is important is to find a way of surprising audiences in terms of the story, and we would encourage innovative approaches to storytelling.

Outback Rabbis
Filthy Rich & Homeless S2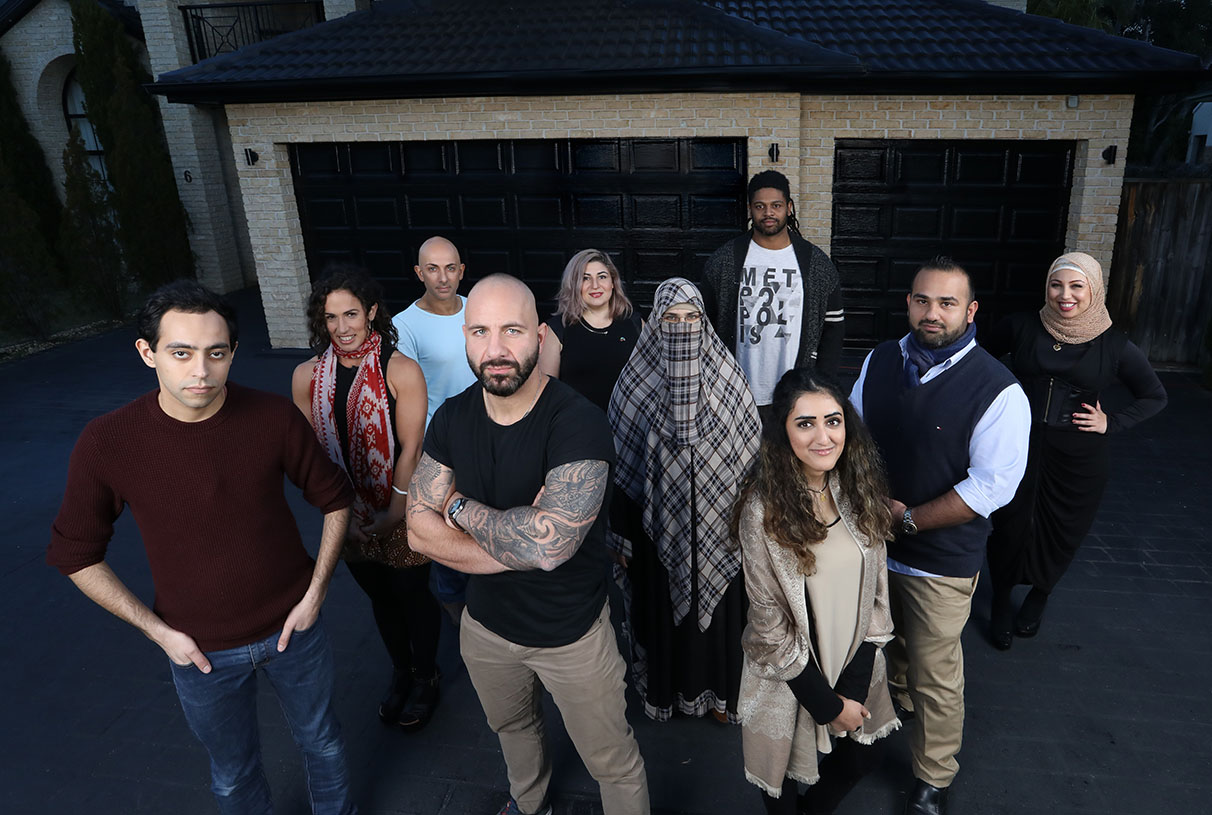 Muslims Like Us



Struggle Street S2
Diversity Talent Escalator
SBS and the screen agencies are collaborating to fund a new Diversity Talent Escalator to secure genuine, flexible, on-the-job, paid learning and immersion for emerging screen practitioners from diverse backgrounds on ALL SBS commissioned programs including documentary, factual entertainment, food, comedy and/or drama programs.

Aside from practical training, the scheme will provide vital networking opportunities, hands-on experience/credit, and increase the chance of securing further work with other companies in the screen sector.

To find out more, contact your Commissioning Editor.