Perth Wildcats v Melbourne United - NBL grand final highlights - Game 2
Perth Wildcats v Melbourne United - NBL grand final highlights - Game 2
Perth Wildcats v Melbourne United - NBL grand final highlights - Game 2
Perth Wildcats v Melbourne United - NBL grand final mini game - Game 2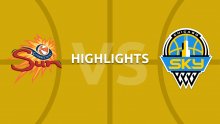 WNBA highlights - Connecticut Sun v Chicago Sky
Perth Wildcats v Melbourne United - NBL grand final mini game - Game 1
Perth Wildcats v Melbourne United - NBL grand final highlights - Game 1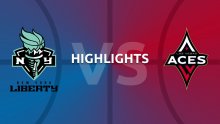 WNBA highlights - New York Liberty v Las Vegas Aces
Melbourne United's Mitch McCarron looks ahead to NBL Grand Final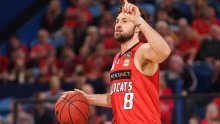 Perth Wildcats' Mitch Norton looks ahead to NBL Grand Final
Melbourne United v South East Melbourne Phoenix - NBL semi-final mini game - Game 3
Melbourne United v South East Melbourne Phoenix - NBL semi-final highlights - Game 3
Perth Wildcats v Illawarra Hawks - NBL semi-final mini game - Game 3
Perth Wildcats v Illawarra Hawks - NBL semi-final highlights - Game 3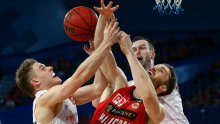 Homicide previews NBL semi-final deciders with Megan Hustwaite
South East Melbourne Phoenix v Melbourne United - NBL semi-final mini game - Game 2
South East Melbourne Phoenix v Melbourne United - NBL semi-final highlights - Game 2
Illawarra Hawks v Perth Wildcats - NBL semi-final mini game - Game 2
Illawarra Hawks v Perth Wildcats - NBL semi-final highlights - Game 2
Melbourne United v South East Melbourne Phoenix - NBL semi-final mini game - Game 1
Melbourne United v South East Melbourne Phoenix - NBL semi-final highlights - Game 1
Perth Wildcats v Illawarra Hawks - NBL semi-final mini game - Game 1
Sport News
News from around the sporting world.
LIVE Basketball on SBS
Check out the SBS Basketball hub for game highlights, mini games, interviews, features and more. WATCH the NBL, NBA and WNBA LIVE, FREE and in HD on SBS VICELAND and SBS on Demand.
Check out the SBS Courtside hub
Head to the SBS Courtside hub for our unique look at the world of basketball.
Figure Skating
Motorsport
NITV Sport
Northern Territory Football League