WATCH TAB Courtside 1v1 on SBS
Join leading Australian basketball journalist Megan Hustwaite weekly on Thursdays from 7pm (AEDT) - as we shine the spotlight on the unique characters and stories from the NBA, WNBA, NBL and WNBL, which help shape basketball in Australia.
Basketball latest
Curry carries Warriors to seventh straight win against Clippers
Led by 33 points from Chef Curry, The Golden State Warriors won their seventh straight game this morning over the LA Clippers, taking them to 18-2 so far this NBA season. Catch them in action this Sunday against the San Antonio Spurs LIVE from 12:30pm AEDT on SBS VICELAND and SBS On Demand.
Curry carries Warriors to seventh straight win against Clippers
NBA on SBS Top 5: November 27-28
NBA highlights - Washington Wizards v Dallas Mavericks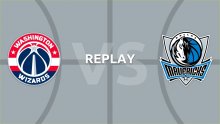 NBA replay: Washington Wizards v Dallas Mavericks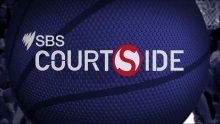 2021-22 SBS Courtside - Episode 12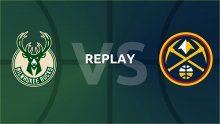 NBA replay: Milwaukee Bucks v Denver Nuggets
2021-22 SBS Courtside - Episode 11
NBA highlights - Milwaukee Bucks v Denver Nuggets
Doncic, Porzingis power Mavs past Clippers in OT
Bucks' depth on display in dominant win over Magic